Camera
The Nokia 2 is equipped with an 8MP primary camera on its back with what EXIF data points is an f/2.6 aperture lens - Nokia doesn't list it in the specs. It's a pretty wide angle lens too, though again, it's not specified and EXIF doesn't cooperate with a 35mm equivalent - 2.83mm means little without sensor size. The camera lacks OIS, rather predictably, but does have autofocus, while an LED flash will help in complete darkness.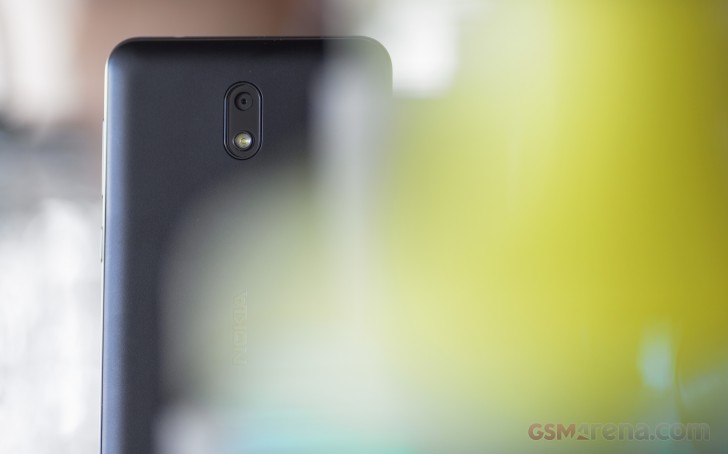 The camera app is the same you'd find on other Nokias - one of very few custom jobs the 2's software has on offer. To reiterate our long-standing stance on the matter, the app is simple in some ways, but also potentially confusing and overcrowded if misused.
In the main view, you get a shutter release on the bottom, a switch to video mode next to it (which, you'd expect, switches to 16:9, but it doesn't), and a shortcut to the gallery on the other side. A tiny mode selector next to the shutter release gives you the option to choose regular photo, panorama, or 'beautify' mode.
On the opposite end of the viewfinder there are switches for flash mode (on/off/auto), HDR (on/off/auto), self timer (off/3s/10s), and front/rear camera toggle. There's a hamburger button too, for access to settings.
In there, you'll find handy features like a level and a compass, a guidelines overlay (rule of thirds) plus a watermarking tool. We already know Nokia's way of hiding the Manual mode in Capture settings. 'Manual' might be a bit of an overstatement, though - there's exposure compensation (-2/+2EV in full stop increments), white balance presets, a one-of-a-kind focus selector (auto/infinity/macro), and a metering mode selector.
The settings menu has a few other options hidden away, some definitely more useful than others. If you really go overboard and enable everything, then go into Manual mode, the UI can frankly get way too busy.
Image quality
The Nokia 2's photos are pretty dismal, there's no need to sugarcoat it. They are low on detail, and there's a distinct softness to them. A consistent tendency to underexpose leaves you with dark images, and it's not like dynamic range is any good either. Add to that white balance that is off more often than not, and there's not much good we can say about the Nokia 2's camera. Okay, it'll do when there's nothing else around, but you won't be liking those shots.
HDR
There's an HDR toggle in the Nokia 2's viewfinder and it cycles through off, auto and on. Auto doesn't always engage when we thought it should, so you might want to switch it on manually when you feel like it. The end result is often a bit extreme and outlandish, but it's not particularly bad, not that the bar is set too high.
Panorama
The Nokia 2 shoots panoramas too, albeit just basic ones. The images are a mere 900+ pixels tall, so there's not much detail to speak of. Stitching is okay, though.
A quick trip to our Photo compare tool will also show you how the Nokia 2 renders the posters in our studio. We've pre-selected the Redmi 4A and the Xperia L1 to pit against the Nokia, but you can pick among all phones we've tested.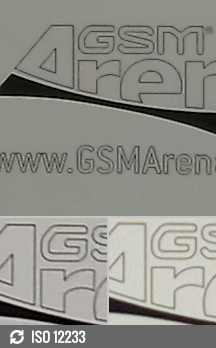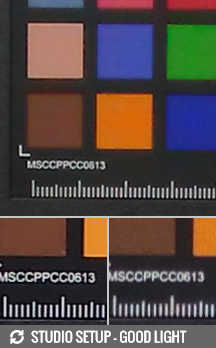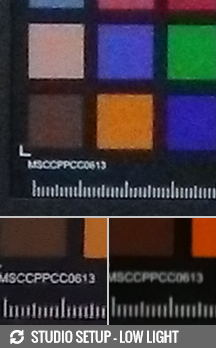 Nokia 2 against the Xiaomi Redmi 4A and Sony Xperia L1 in our Photo compare tool
Selfies
The underwhelming camera experience continues on the front of the Nokia 2, where the 5MP fixed-focus camera is soft and fuzzy at arm's length, and doesn't get much sharper even if you poke your nose at the screen. Colors are okay, though, we guess.
Video
The Nokia 2 records videos up to 720p, what year is it? Well, it's a Snapdragon 212 limitation, really, so Nokia's only to blame as far as it's responsible for picking the chip.
The videos have a bit rate around 14.5Mbps, and audio is captured in stereo at 96kbps.
Much like the stills, there's not a lot to like about the Nokia 2's videos. They're soft and low on contrast, and a persistent focus hunting ruins them further.
You can download a video off our server (10s, 18MB) that hasn't been through YouTube's compression, though we can't see that doing much damage.