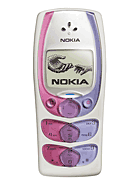 ?
Thats right.Most people want to communicate not make coffee with their phone.
u
When you're the big boy, you have to build your market, not just take more market share. Good on Nokia to not just create expensive phones, but inexpensive ones for poorer parts of the world. Don't just compare features also consider the price point...
Total of 663 user reviews and opinions for Nokia 2300.