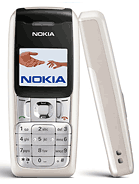 r
I really respect and like NOKIA for their phones! But when I see joke-phones like these..why would anybody need such a phone??
?
because its going to be deadcheap, and a perfect phone for old people that only needs a phone to make calls and send sms and listen to da radio.
Total of 563 user reviews and opinions for Nokia 2310.