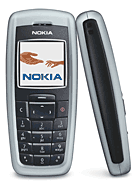 E
Nice Phone and cheap, no Wap that's a pitty but a beautiful design
good work nokia now next time use a 65k er more screen
e
Again junk display and typical Nokia design. Why can't they get out of this unglu design????? Most of the people are sick of the OLD nokia design.
B
No sence of design, which nokia is known for! dum-stick, plain flat crapy look!
waste of plastic in other words, thats how this phone looks like.
?
No. Entry level phones MotoC650, C380, siemens C65 etc are much better and sport a camera too...!
?
yeah stupid people, this is an entry-level phone for beginners and for people who don't seek for super duper functions and features, don't expect everybody wants to have 262k colour screen, 176x204 resolution...nokia made this for low-end market
?
it is gonna be a cheap phone for those who cant afford! well nokia is always considerate and thinks of those who cant afford phones like 7610 or gx32
?
Guys, This is entry-level phone !!! And this is better than other entry-level phones
A
Gosh Nokia, you make so many new phone and yet there is a 90% failure rate that these phones dont work or are poorly designed and manufactured. To recapture the market share first you must make decent quality phones that dont break and be more value to customers otherwise you will keep losing like you have lost me as a customer
m
2004. 4,096 colors!!!!!!!! Nokia needs help, NOW. I know a psychiatrist in the U.K. He is very good. Maybe the matey who chose to put a rubbish screen can visit him. He is open all day.
Total of 654 user reviews and opinions for Nokia 2600.