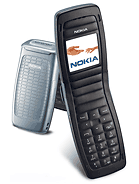 h
hye its haider
this fone is beautifull desinged
but has no better features speaker is sweet
heavy hai
and donot abuse on this web u baba understand
plzzzzzzzzzzzzzz
gsm arena this man has abused in his language remove his .........

A
a very very chutiyantik phone..
i had a NOKIA 2650... behnchod no signals...
that phone nay literally meri gaand parhdi..
this phone is of no use..
wats if in black..
black dekh kay muth maarun kiya??
s
yes i agree with andrew this and the 2650 are quite basic flip phones with the Nokia brand targeted at 3rd worl countries.....after all the world is small...
A
I see other users here don't 'get' what Nokia are doing here. This isn't a phone for the sophistcates of London or Paris but for the emerging markets in Eastern Europe, RoC and Africa. I think this is a smart move, developing brand identity and awareness in markets that are growing fast and will soon be looking how to move on from this basic phone to something better. Smart move Nokia.
B
Oh my god, i cant believe you nokia!! Why would you do that?! Are u insane? SEriously? i mean, its so god damn ugly and as if you didnt have enough bad feedback from the other one, this is just as bad. When will you learn? ICK!!
h
what the hell are they thinking??? they give this phone a new number and wack a black centre in it and then try to sell it again???? i'm sorry nokia, but although i'm a huge nokia fan, i really don't like what you've done here. why even change the model number when it's the same phone as the 2650??? if they had of put infra red or bluetooth in it then i could under stand but they have stuffed up with this one in my books...
Total of 108 user reviews and opinions for Nokia 2652.