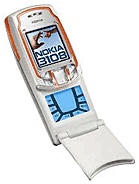 ?
o my god!
no infa red port!?!
no bluetooth!?!
whatever shall we do?
we're all guna die!!!!!!!!
ahhhhhhh
(note sarcasm!)
?
what the fuck happened to nokia, when some cmps like SE are getting their phones right others are losing it?
nokia you lost it
?
No Bluetooth and no infrared port...
Keep making crap Nokia !
Total of 63 user reviews and opinions for Nokia 3108.