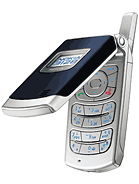 ?
malaysia need this cool design...
this design is the best for now..
although the function not qutie good..
u
This is a great phone, from the specs stated its small and compact and would be great for people that do not require gadgets in there phones (mp3 player, camera, bluetooth etc.) Great Job Nokia!!!
s
this phone is great .. because it have 65k colours and he dont have digital camera..how much ?? and when will come in europe ?
V
I have to say that 3128 is one of the greatests nokia phone made till now
J
It could have been more better if nokia have added bluetooth in it to ( Well Nokia is always nokia never complete ) but a good mobile
J
After a long time now i can say nokia have done some work for this mobile good decent and a classy mobile
Total of 95 user reviews and opinions for Nokia 3128.