Several days ago we saw a durability test of the Nokia 3310 (2017). A follow-up with a teardown of the featurephone reveals that the device can be disassembled in seconds.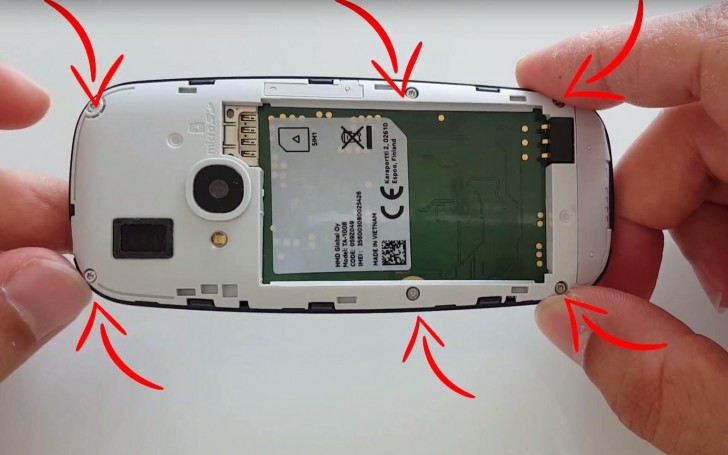 The device is held together mostly by plastic and metal clips. After removing the battery cover and the power cell itself, just six screws are holding together the back panel to the motherboard. Unscrewing them takes seconds and from then on it is just LEGO for tech geeks.
The mainboard is one piece, and everything is soldered together. If you damage your 3.5 mm jack or microUSB, you'll have to change the whole thing or get the soldering iron.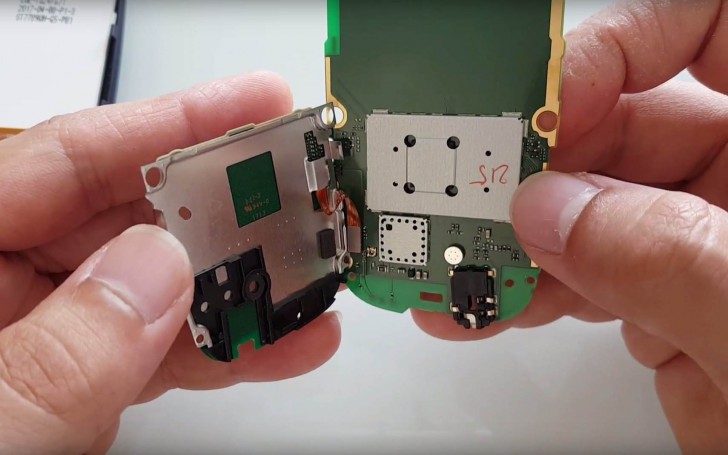 On the front side of the motherboard sits the keyboard, protecting the chipset underneath it. Interestingly enough, there is a written number 215 on the metallic case, reminding that Nokia 3310 (2017) is nothing but a Nokia 215 on the inside and a colorful disappointment on the outside.
The keys are plastic with transparent letters and numbers for the backlight to work. They are also easily separable from the front panel.
Putting the device back in one piece takes no more than two minutes, including screwing back the six small screws.
f
So I did a comparison with the Nokia 215 and it appears to be the same internals as the 3310 (2017) save the upgraded camera and doubled internal memory. http://m.gsmarena.com/compare.php3?idPhone1=6910­&idPhone2=8597& The more I think...
T
Haha it is the most difficult thing to do in the whole planet haha.
D
Nokia's base models really sucks a lot. They don't even perform the basic functionality of calling with ease. The in call volume is very low even at full volume settings and you can barely hear anything when you're on the streets. I own a 216 and 320...