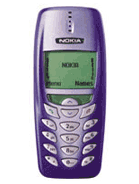 c
looks great! when will it be in the shops
M
Selamat menyambut tahun baru kepada semua pengguna dan peminat Nokia.
B
How expensive in hungary or deutschland?
Z
can i have a catalogue down me yard coz i is thinkin to buy this ting coz it looks phat innit!!!!!
M
This is a 3330 with extra....what? Lithium battery and a few new games. Only for peeps who dont already have 3330
H
Hehehehe.... selamat hari rayerrrr

Wooooouuuu..
c
hi
please are you sent catolog
o
Its nice if I get a free sample
Total of 172 user reviews and opinions for Nokia 3350.
ADVERTISEMENTS