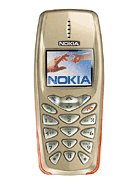 ?
What does a company do when 1 of its model is a failure bcos it is no different than the previous models?Simple,put in some more features,add an "i" to it & there u have it an brand new model.Nokia shld stop making mobile fones.
?
the newest nmodels made from nokia cannot be smell. masterpieces of shit for gays and bitchers
Total of 383 user reviews and opinions for Nokia 3510i.