Remember Nokia? It's trying to make a comeback for itself in the mobile world, under the guidance of a new company - HMD Global. It announced some new devices at MWC in February, but only one of them is available at the moment, and only in one country - China. This may be a nod from HMD Global to Nokia's smartphone launches from yesteryear, which all featured multiple months passing in between the unveiling and the actual release.
Whatever it is, the situation isn't set to improve. While in March we thought we'd finally see the Nokia 3, 5, 6, and 3310 (2017) in the UK in May, now it turns out that they will only become available in June. So if you're in the UK and are patiently waiting for any of these handsets, make sure you still have some of that patience left, for you'll be waiting around an extra month.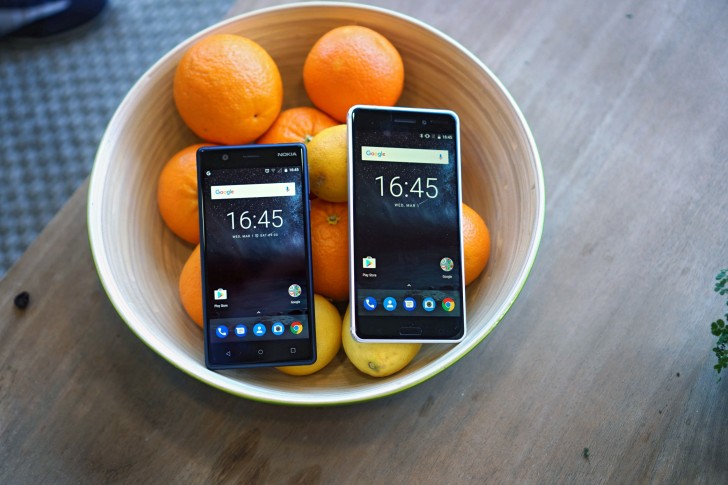 Nokia 3 and Nokia 6
To make matters worse, the Nokia 3 and 5 are only actually going to be released on June 30, which is literally the last day of the second quarter - way to not miss a deadline, HMD. The information comes from UK online retailer Clove, which has started taking pre-orders for the phones.
The new 3310 is expected to be out sooner, in mid-June, while for the Nokia 6 this retailer's time frame is the most vague - it just says "June". That's understandable, however, since Carphone Warehouse will have an exclusive on that model at first. So there's a small chance that you'll see the 6 on store shelves next month, but that's it. If you're interested in Nokia's lower-end offerings, June it is.
D
NoKIA was acquired to HMD Global (which was founded by previous NOKIA's staff). So HMD Global develops and markets NOKIA phones and manufacturing and distribution is outsourced to Foxconn's FIH mobile which is Taiwanese company. This is why NOKIA 6 w...
?
No stop spreading false information. Nokia haven't sold their brand to a company China. Nokia have licensed it to a company who are also in Finland and is operated by former Nokia employees. I think you're just trying to fool people away from the new...