As promised, the Nokia 3 Android smartphone is now available for purchase in India. It's priced at INR 9,499 ($147), and is only available through offline channels in the Asian country.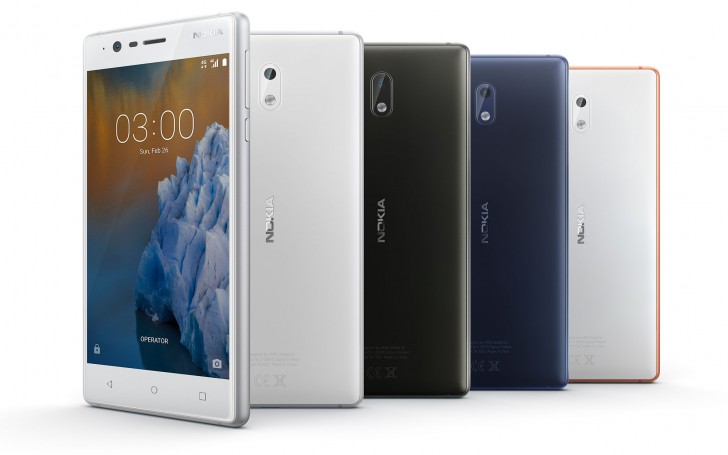 Nokia 3
The device was made official for India earlier this week, along with the Nokia 5 and Nokia 6. The latter two aren't yet available in the country - pre-orders for the Nokia 5 will begin July 7 onwards, while the Nokia 6 will be up for pre-order starting July 14.
D
Well in my shops we have Sony and Sony Xperia XA is same price range but it's a lot better specs wise and it has the Nokia style physical camera button that these new Nokia's don't have. I have Nokia Lumia 830 that is in guarantee right now so I use ...
w
Yh i feel ur pain dude... ive been waiting since february and still havent recieved news about when the new nokia will land in the uk :( also, they're gonna release their phones in july? i thought they were gonna release them by the end of q2 (april...
N
Well they are too slow...OK I know nokia 3 is only available in India but what about the rest of the world? 3310 they said that will be available everywhere but it was released in some countries only (as I said in some countries) . Nokia strategy i...