Reporting for duty
Nokia 5130 XpressMusic review: Reporting for duty

At a certain point everyone finds themselves in the situation where all they need is a no-nonsense phone that looks good and doesn't cost a fortune. The Nokia 5130 XpressMusic is exactly the kind - one of the sleekest, most affordable handsets by the Finnish manufacturer that has ever set foot in our door.
With a distinctly youthful charm, the Nokia 5130 XpressMusic certainly won't replace your laptop but will give you all a mobile phone should. Offering the bare minimum might not be what your average geek expects from a phone but it is exactly what the market wants. The fact that the Nokia 5310 sold more than 13 million units is clear enough evidence of this.
After all, not everyone can afford an N97 nor does everyone need it. What everyone does need however is good performance from their handset, even more so if reliability can be offered at a low price point. So we felt a thorough review of the Nokia 5130 XpressMusic was in order to check out this theory.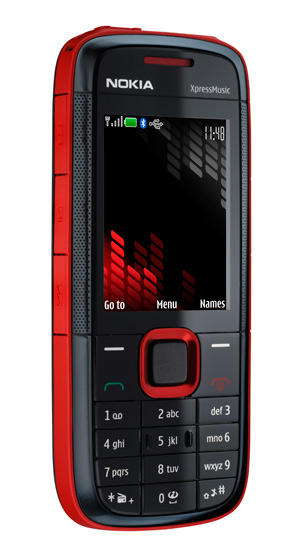 Nokia 5130 XpressMusic official photos
Key features:
Quad-band GSM/GPRS/EDGE support
2" 262K color TFT display of QVGA resolution
Sleek body design and nice hoice of materials
Ambient light sensor
Hot-swappable microSD card slot up to 16GB (1GB card included)
Music features:
Top notch audio quality
Dedicated music keys with backlighting
Music light effects
Standard 3.5 mm audio jack
Stereo Bluetooth (A2DP)
Stereo FM radio with RDS
Up to 21 h of dedicated music playback
Main disadvantages:
Mediocre camera with no flash or auto focus, sluggish
QCIF video recording (only good for MMS)
No 3G
No stereo loudspeakers
No smart dialing
No Java multi-tasking
No office document viewer
No Flight mode and no Active stand-by
The Nokia 5130 XpressMusic might be a mass-market handset but it most certainly doesn't look run of the mill. On the contrary, it's one of those unassuming little gadgets that actually cash in big for the company. With such expectations on its shoulder, it is little wonder we are so curious to find out what this handset has to offer.





Nokia 5130 XpressMusic is in for a review
Join us on the next page to find out more about the Nokia 5130 XpressMusic hardware and design features.
D
Best phone ever. My son broke it with his anger. M still missing it.