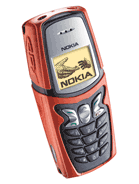 R
No way José. No way I will buy this one, ugly, and there's only one rugged phone for me, Ericsson R310s. I know the Siemens ME45 is smaller and more advanced and R310s is old, but the R310s can take anything.Jump on it, put it in the freezer,throw it in the ocean, hell, shoot it(maybe not).U get the point.Add really good reception, and you understand why its the outdoor phone nr 1.
And who the smeg wants a thermometer in a phone?If u have it on you, it will only pick up your bodyheat. And again, who wants a thermometer in a phone anyway?What's next, a rectal termometer in the nonexistent antenna to check your bodytemp? Silly Nokia, silly.
J
About time NOKIA brought out a replacement for the well ugly and dated 5110, however I dont think It WIll Be As Successful
j
I'm sure it will be a big it in Africa. But , my God, in Europe?....NO WAY...
p
this should be compared to the Siemens ME-45, right? but it should also be much cheaper for me to buy it!!
Total of 386 user reviews and opinions for Nokia 5210.