Winner by design
Nokia 5530 XpressMusic review: Winner by design

Image gallery seems ok
The gallery of Nokia 5530 XpressMusic is identical to the one of its senior 5800 XpressMusic sibling. It is nicely touch optimized and there are sweep gestures enabled for flipping through photos displayed fullscreen.
You can sort images by date, title or size and you can also copy, move and delete them. Sending them via Bluetooth, email, MMS or sharing them online is also available straight from here.
The default view is portrait but you can go to landscape automatically thanks to the built-in accelerometer. A slide show is also available but it doesn't have as many customizable settings as on some Nseries handsets.
The photos can also be zoomed in to see more detail. Zoom is controlled via either the volume rocker or an on-screen touch slider. In all other cases, images are displayed full screen.
Overall, picture browsing is nicely fast and smooth, zooming speed feels faster than on 5800 Xpressmusic. There is still some lag involved but it's more acceptable now.
Uninspiring camera
Nokia 5530 XpressMusic has a 3.15 MP camera with a maximum image resolution of 2048x1536 pixels. Clearly not much of a shooter, the 5530 is about equal to the Nokia 5800 XpressMusic.
The camera key is a bit stiff on full press, but not to much of a usability issue.
The camera UI is identical to the Nokia 5530 elders - the 5800 XpressMusic and the N97. All the settings are squeezed in a common menu, except for the flash, which has its own dedicated onscreen shortcut. The usability of this layout is no match for what some other manufacturers offer on their full-touch handsets (think Samsung for starters).
On the positive side, the range of settings on the Nokia 5530 XpressMusic is extensive enough: from manual white balance and ISO to exposure compensation, sharpness and contrast. Various effects are also at hand, labeled color tones.
We were quite surprised to find that Nokia 5530 XpressMusic has a geotagging option in its menu system. We guess Nokia got carried away with copying the 5800 software and forgot there is no GPS chip onboard. And no, it doesn't record cell ID either.
The viewfinder doesn't occupy the whole screen - a bar on the right is reserved for the touch controls. This way you get to see the whole frame rather than having a part of it cropped due to the aspect differences of the display and the sensor.
You have a settings button that launches a semi-transparent overlay of all available shooting options, a dedicated Flash button and an on-screen shutter key. Now, that last one is absolutely redundant - it doesn't have a half press/full press action to properly handle auto focus. It would've been much better used for another feature instead.
As far as image quality is concerned Nokia 5530 XpressMusic fails to really impress. Its photos are way too noisy, especially the sky areas. The amount of resolved detail is decent but the contrast of the photos is too low. Since we doubt that most users will post-process the photos from this phones, we wish Nokia went for a punchier output. On the other hand, this might have escalated noise issues so who knows.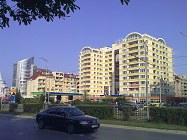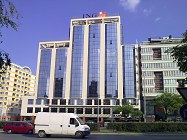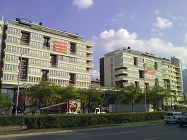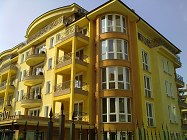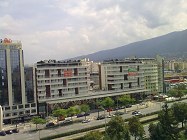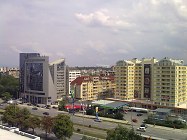 Nokia 5530 XpressMusic camera samples
Synthetic resolution
We also snapped our resolution chart with the Nokia 5530 XpressMusic. You can check out what that test is all about here.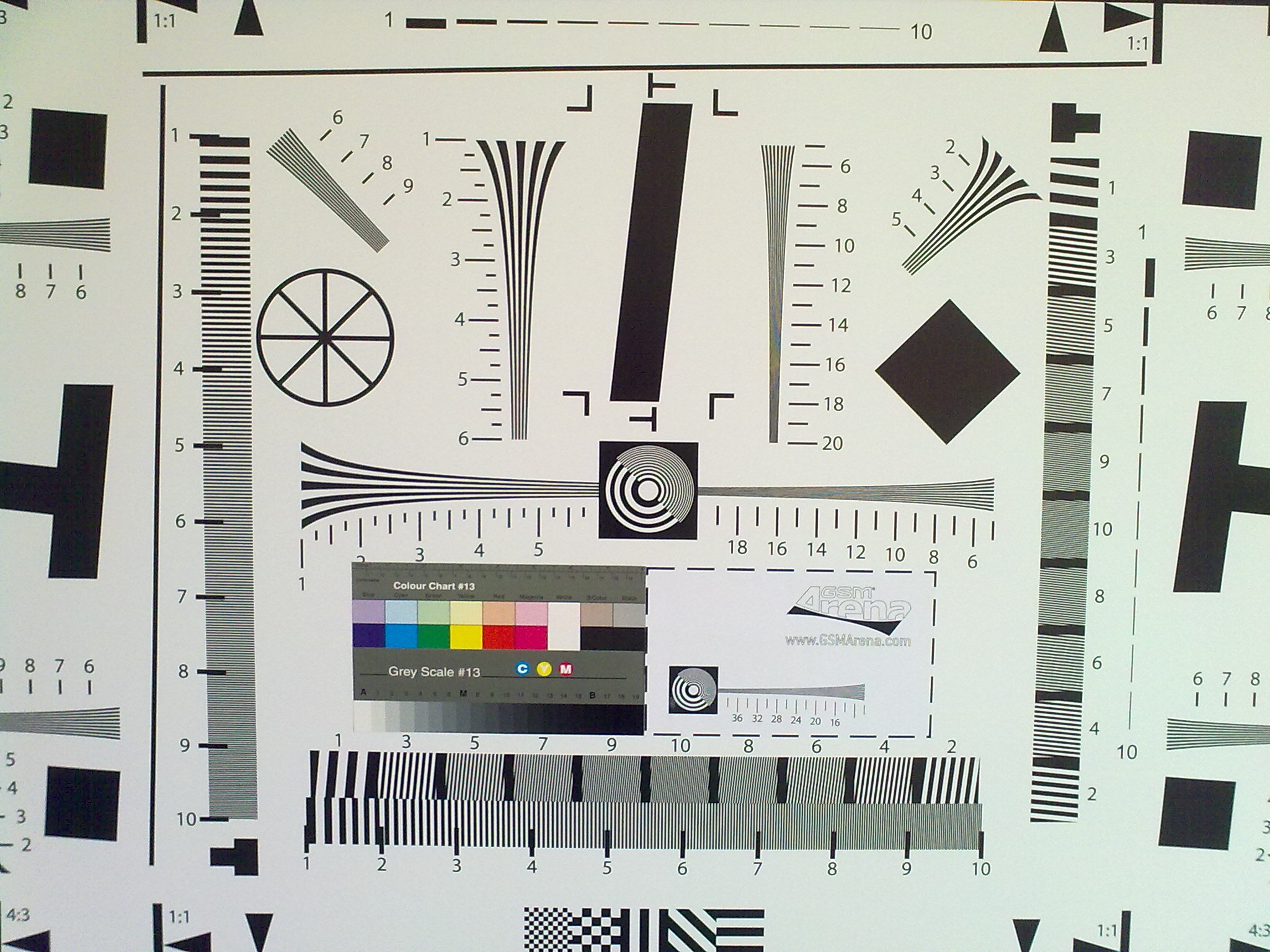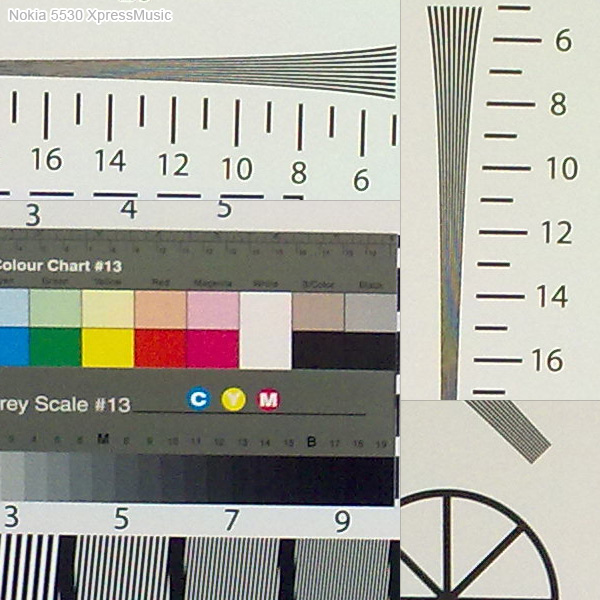 Nokia 5530 XpressMusic resolution chart photo • 100% crops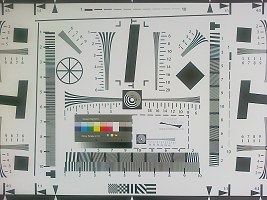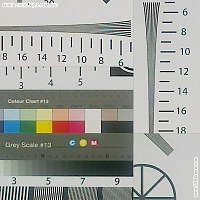 Nokia 5630 resolution chart photo • 100% crops
Compared to its 5630 XpressMusic cousin, the Nokia 5530 performs slightly better, having a slight edge in both horizontal and vertical resolution. This is in no small part due to the more aggressive noise reduction of the 5630.
In general, the the camera of the Nokia 5530 is average at most. There are far better 3 megapixel shooters available but it might do the trick if you only take photos occasionally and hardly ever bother downloading them to a computer.
VGA videos are poor
Video recording is the better part of the Nokia 5530 XpressMusic imaging skills. The phone can shoot VGA footage at 30fps. Sounds like pretty decent quality for the class, doesn't it? Well in this price range, they're probably among the best you can get, but subjectively they look rather poor. The relatively high compression applied results in too many artifacts.
Videos are captured in MPEG-4 format and can have automatic or manual white balance. The other available settings are night mode, exposure and color effects. You can also have the LED flash on to act as a video light.
Here is a sample video for you to check out.