Nokia 5 UK launch delayed until next month; Nokia 6 pricing and availability revealed
Last month, we told you about the pricing and availability information for the Nokia 3 and 5 in the UK. While the former is right on schedule (launching on July 12), the latter has been delayed until next month. The new UK launch date for the Nokia 5 is August 16.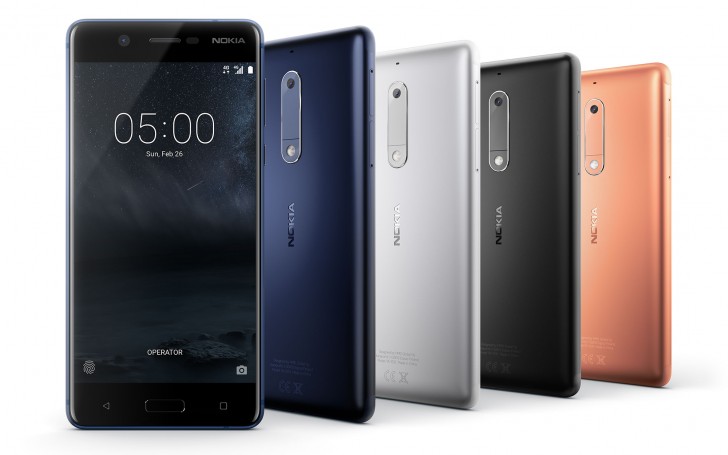 Nokia 5
In addition, the UK availability and pricing details for the Nokia 6 are now also available. The device will go on sale in the country starting August 2, and will carry a price tag of £219.99 (around $285).
While the Nokia 3 and 5 will be available through several retailers, the Nokia 6 will be a Carphone Warehouse-exclusive.
D
Also waited for Nokia 6 in Sweden. Was delayed to August. So I ended to buy another brand. If Nokia have ambitions to be a big brand again they must fix the production and distributions problems first.
?
They release in China and all are sold out flying through the shelves before they could produce for international market.. That is why they are late.. They are catering to the billions of chinese people first.. Now only the sale slow down because all...
?
Well, 4 people in my family were waiting since it was first announced, and now we are all buying different phones. They have shot themselves in the foot and lost a lot of customers.