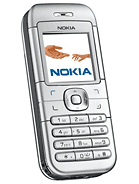 B
Like an old time motorola from 1997 .Indeed onyx, Ugly, Ugly. So tipical for nokia in the last year....
A
Nokia went crazy!!!What is happenin' with u guyz?Looks like an old Alcatel mixed with an old Ericsson.Can't believe this is a nokia product.Hope u'll not release this,or if u'll release it send it very cheap otherwise u'll lose your funs and market.This is my opinion.
Total of 1263 user reviews and opinions for Nokia 6030.