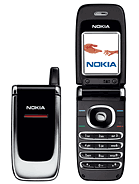 ?
The inside of the phone look like the typical NEC ones, or just me? lol
a
this fone looks good acctully it looks a copy of sum motorola phone ..... i think nokia has done a mistake making such a good phone and giving no features in that (6060)...
d
You kidding me? If somebody wants a phone w/o a camera because company policies give me one good reason why picking this one? Because it has a color screen or poliphonic ringtones? look at the talktime ffs! and i don't believe that is actual stand by. I had alot of nokias and the most thing that dissapointed me was the standby. Very short. the only one that has considerable time for talking and stadby is nokia 1100. YES i know it's ugly but the only one to use inside ur company where u talk alot and u don't have to SHOW OFF

G
well you know there are people out there that just need a phone..... a nice looking phone that has no fancy junk. some companys dont allow employes to have phone with camera's for confidential reasons.... thats why nokia made this phone and if you ask me it looks quite sleek but no features
s
Looks like an exact mockup of a Motorola V186.
And it's pn this site too.
r
this fone is the worst i have ever seen in my life.what is this crap nokia.after n series u give us this?very well done nokia
P
denice is absolutely correct. This one looks close to the Motorola V1050. Featurewise it is not even closer to it though. Nothing to be crazy about, no features at all!!!!
d
Wait a minute, a Motorola V1000? hmm.. Too much like motorola design this time round it seems.
Total of 514 user reviews and opinions for Nokia 6060.