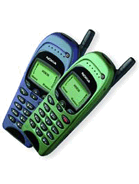 w
i really love this phone.very elegant!
S
Dear sir,
I m having a nokia 6130 mobile phone. previously it is used in "orange in UK". in india, it is not working. It displays "Sim card not accepted". Please help me to send the free unlocker software to me. now i m having data cable also.
expecting your favourable reply
saravanan
india
d
Dont have this model in my collection!!!Can someone spare me one? Thanks!!!
?
whats this supposed to be? a phone? don't make me laugh!
j
i dont know what 2 do with infra red and whats dtmf but i cant get front covers but i like it

D
------------------------------
Wasn't me the one that wrote the previous comment. Some guy just loves my name.. :))
------------------------------
But he is right - I have no idea how it performed, but I guess it is as good as the 6150 - and it is a nice phone
D
6130 ... got no idea how it performed, but I like it.
b
not an opinion, more of a question... How do you reset operator logos on a nokia 6130
h
dear
i have a nokia modle no 6130 nk702orange with me .now i am in pakistan and i want to use this moblile in pakistan so tell me may i use this phone in pakistan.if you let me know about it i will be very greatful to you .thanks
your truely
husn
Total of 30 user reviews and opinions for Nokia 6130.