Euro hatch territory
Nokia 6303 classic review: Euro hatch territory

Ovi Maps for S40
Ovi Maps is a Nokia Maps rebrand. The whole thing is part of Nokia's integration of all their services into one. As for the app itself, it hasn't changed much.
By now you're aware that the 6303 classic doesn't have built-in GPS, but Maps can work without one - you can browse the maps, look up addresses, plan routes, but you'll have to do without voice guided navigation. Furthermore it won't give you your general location based on Cell-ID like Google Maps does.
With the Map Loader application for PC you can download map data to a compatible computer, and transfer it to your device to save on data charges.
Ovi Maps offers straightforward route planning. Having entered a start point and a destination, the application will plan your route with easy-to-follow directions to where you're heading.
If you pair the phone with a Bluetooth GPS unit, it turns into a full-fledged navigation decice. Furthermore, turn-by-turn visual and voice guidance are available upon purchasing a navigation license.
Saving locations in the Favorites section is another available option. The contents of Favorites can have different icons and can also be exported/sent via MMS, which is a nice extra.
Good pastime package
There are four games preinstalled and they are diverse enough to help most people kill a bit of time.
First up is Bounce tales - a fun, cartoony platformer that follows the adventures of a blob.
Brain champ is a collection of simple puzzles - a variant of Simon Says, simple math questions (2 + 4 = ?). The puzzles may be simple but since you're running against the clock, things can still get pretty competitive.
City Bloxx is the well-known block stacking game. Be warned, it's addictive.
And in the end is a Sudoku puzzle. Its inclusion is no surprise - these puzzles have become very popular. If you're a Sudoku buff, this may very well be the most used feature on the phone.
Conclusion
Well, here we are at the end. As you've read through this review you might have thought that instead of 6303 classic it could very well have been named the Nokia 6600 bar. And we mean that as a compliment.
Exploring the 6th edition of Nokia's S40 interface was a little underwhelming, we were secretly hoping for multitasking support, but the excellent web browser makes up for that.
The Nokia 6303 classic is a very well balanced phone. It will serve the needs of the regular user and do so with grace. Looks might not appeal to everyone but once you get it in your hand it starts to grow on you.
As good as it is, it's got quite a battle on its hands. The midrange is a very crowded market - there are new competitors coming out by the day, and worse still - the high-enders age and move down the ranks.
An old heavy weight - the Sony Ericsson K850 - has dropped into this price range with a price tag of about 190 euro. It has a camera that still holds its own today, and a xenon flash, which is a nice and yet not quite common feature. It also has tri-band HSDPA support.
The Sony Ericsson K770 Cyber-shot (about 110 euro) also offers similar specs, but has a lower price tag, a much better 3 megapixel autofocus camera and has 3G of course.
However if you prefer the metallic thin body of the Nokia 6303 classic, you may go ahead and check out the now similarly priced Sony Ericsson W890 (about 150 euro) or even the cheaper Samsung U800 Soul b (about 110 euro), which both offer slimmer profile, HSDPA, and 3 megapixel cameras.
In about the same price bracket is the immensely popular Nokia E51 (about 160 euro) - a Symbian smartphone with excellent build quality and Wi-Fi connectivity.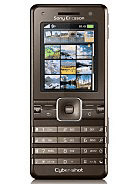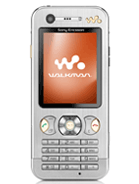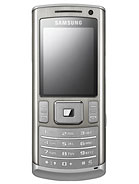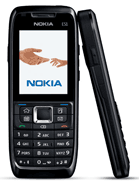 Sony Ericsson K770 • Sony Ericsson W890 • Samsung U800 Soul b • Nokia E51
Another one of the Sony Ericsson assets is the Sony Ericsson T700, which can be had for around 150 euro and offers serious, no-nonsense looks. While it's neither a Walkman nor a Cybershot it brings features comparable to the Nokia 6303, with fast data on top. Time has taken its toll on the T700's asking price so it's worth a look.
So, Nokia 6303 classic is pressured on both ends, as yesterday's top performers quietly age and capable smartphones gain more turf. The 6303 is neither, but still has plenty to offer the right kind of users. We're sure many people would consider the balance of features just fine.