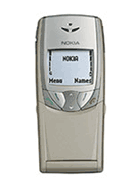 s
Looks beautiful! the one that I would like to own
When the 6500 to be released in Malaysia?
How about price?
r
I-m very sad....This is for asia-pacific markets, and i live in europe.I like this phone very much, but i can'n have it.Why Nokia can't launch it also for europe?

8
looks like an ericsson phone. what's wrong with nokia nowadays??? shouldn't T68 design supposed to be invented by nokia? did they change designer or what?
M
Omar...?? Whaaa? Can I afford one?? Dont make me laugh. The phone isnt out in Europe....I work in mobiles and because the phone is not released I was giving my INITIAL IMPRESSION....comprendez?? Whether I buy it or not is irrelevant, the pint is its a redesigned 8310 with SMALL difference...If you think thats wrong....tough.
t
Mart, if you can't afford one, just say so.... join Omer for free sample/samples.
M
Looks like 6510 but with flip and paper white backlight. This means its really a redesigned/remarketed 8310. I think Nokia realise just how poor the 8310 looks and that many people have complained about it, wont buy it and have therefore redesigned/remarketed it with a few small improvements. Looks sleek.

Total of 72 user reviews and opinions for Nokia 6500.