Smoking hot body, brilliant looks, user-friendly interface and almost no value for money, but still packing quite a punch - Nokia 6600 fold is exactly the kind of meal to order from an unpriced menu. The OLED screen, the cool magnetic flip and the mirror front panel just make it all the sweeter and kind of make sure it feels more at home in designer handbags than pockets. Now, that's where we come in with a little bit of good sense chicks will ignore anyway. And who knows, they may be right in the end.
Key features
Cute design
Compact body
2.13" 16M-color OLED display of QVGA resolution
Secondary external 1.36" hidden OLED display (128 x 160 pixels)
Series 40 5th edition UI with Feature Pack 1
Cool push-to-open flip mechanism
Quad-band GSM/GPRS/EDGE and dual-band UMTS support
Tap-for-time and tap-to-mute
2 megapixel fixed focus camera
Status LED
microSD card slot
Stereo FM radio
Nokia Maps for S40 application
Main disadvantages
Steep price for the features offered
Unimpressive camera performance
Non hot-swappable memory card
Fingerprint-magnet front
The large magnetic contacts spoil the internal looks
No HSDPA
No smart dialing
No multi-tasking
No office document viewer
Bold color scheme and intriguing one-touch flip, Nokia 6600 fold sure knows how to make a good first impression. The gradated mirror front looks and feels extra smooth and the exotic OLED display adds another touch of exclusivity. And it definitely isn't a "Mirror, mirror on the wall, is there anyone there at all".
A double tap on the opaque glazed front will light up the hidden secondary screen for time and missed events.
Nokia 6600 fold won't be on very amicable terms with a couple of Samsung handsets that we know. The L310 and L320 are targeting the ladies, sporting a number of absolutely essential applications like Shopping list, Fragrance type and Calories consumption. They both look extra slick and share the defining feature of 6600 fold - modest specs and a high price tag. They are however yet to be released, so we can't be specific enough about their retail price points.
LG have their own agenda in the style-driven segment. LG KF510 is a sweet-looking slider for the budget-minded (around 180 euro or 250 US dollars), while the Black series flagship LG KF750 Secret will set you 300 euro (410 US dollars) back. For that price however you get quite a package, including a 5-megapixel camera, tempered-glass display, touch navigation and slow-mo video. Sounds a bargain to us but the flip form factor admirers will probably think otherwise.
Sony Ericsson don't seem much of threat in the fashion niche but maybe W707 could be a worthy challenger if it ever gets released. There are a few handsets that are at least worth considering for their superior functionality and similar asking price, while others offer decent looks for much less cash.
Sony Ericsson W980 is a great-looking music package. You will have to part with about 315 euro (450 US dollars) to get hold of one of those. The S500 (130 euro/190 US dollars) and Z555 (105 euro/150 US dollars) are the budget offerings from Sony Ericsson that seem to target the fashion-savvy.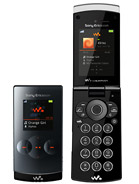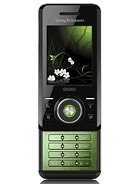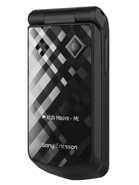 Sony Ericsson W980 • Sony Ericsson S500 • Sony Ericsson Z555
Finally, Nokia 6600 fold seems to have quite some alternatives within its own family, with the Supernova lineup venturing to push the l'Amour collection aside. The one to come closest is probably Nokia 7510 Supernova, which only trades the OLED screen and tap functionality for Xpress-on covers. It will retail at about 180 euro (255 US dollars) before taxes and subsides, once it's launched in Q4.
Well that should be enough for a round of window-shopping, so let's get back to our Nokia 6600 sweetie. The hardware specs and exterior continue on the next page.
J
Loving it hope to get it for Christmas