I slide, you slide
Nokia 6600i slide review: I slide, you slide

5 megapixel camera with autofocus, fails to impress
The Nokia 6600i slide is armed with a 5 megapixel camera for image resolution of up to 2592 x 1944 pixels. Typical Series 40, the camera settings are rather limited but reasonable given the mid-range spot. The available settings include white balance, three quality levels going from basic to high, and various effects. Sequence shots and shooting in both portrait and landscape mode are also among the available options.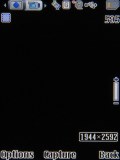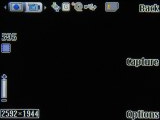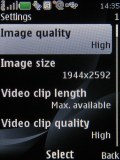 The camera user interface in portrait and landscape mode • settings are limited
The LED flash is rather inadequate,only really usable with close range objects. Another drawback is the lack of a dedicated camera key, the D-pad is in charge of focusing and capturing. With no half-press, you press down the center key to focus and release it to capture the scene, which means you can't change your mind and skip the photo.
Also, keep in mind that holding the phone upright shoots in portrait mode. There's a landscape mode for the UI, which makes taking a landscape photo more convenient but it gets turned off each time you switch off the camera and you have to look for it in the Options menu. Since most photos are taken in landscape mode, defaulting to portrait is strange and awkward.
The 6600i camera doesn't rank among the top 5 megapixel shooters. Image quality is quite poor - noise levels are high, but at least it's luminance noise only. Pictures suffer obvious lack of detail, but the snowstorm of noise will cover it anyway on to many occasions.
In good lighting, the situation isn't as bad, but in low light, you'd end up with a blurry ghostly photo. The low contrast and oversharpening don't help either.
The area in which the 6600i camera performs best is macro photography. While there isn't a dedicated macro mode, the camera focuses very well and produces quite pleasing pictures.
The camera speed isn't remarkable - it takes a couple of seconds to focus, and about 5 seconds to save a photo.









Nokia 6600i slide camera samples
Synthetic resolution
We also snapped our resolution chart with the Nokia 6600i slide. We pit it against one of our all time favorite 5MP snappers - Nokia 6700 classic. You can check out what that test is all about here.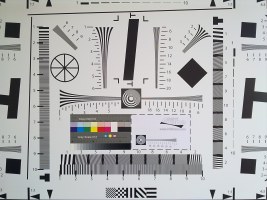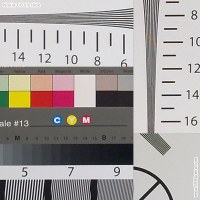 Nokia 6600i slide resolution chart photo • 100% crops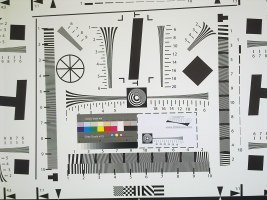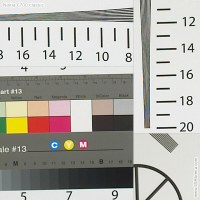 Nokia 6700 classic resolution chart photo • 100% crops
Video recording: VGA@15fps
As far as video recording is concerned, the Nokia 6600i slide manages VGA resolution at 15 fps. The 3GP video clips length is only limited by the memory available.
The Nokia 6600i video suffers seriously from the unwanted effects of the rolling shutter. A rolling shutter is usually used on all handsets equipped with a camera but the extent of the unwanted geometric distortion is especially pronounced with the 6600i slide videos. You can see the almost constant nasty jelly-like effect even though we've tried to keep the phone as steady as possible.
Here is a Nokia 6600i slide sample video shot at VGA resolution (15 fps).