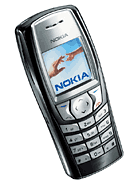 ?
you,re right! in my country it's illegal to import,sell,use bluetooth (official).only black market is able to ignore this
?
fuck bluetooth:in some countries is illegal to use because is on the freq. of army or police.anyway many of bluetooth devices are still incompatible.a bluetooth headset is over 150$.fuck bluetooth!!!!!!!
?
perfect! this model is a "old-school" model,made in the spirit of the best phones ever built:6150,6310
?
The covers&keypad for the 7210 will fit this phone also, so wont really matter which one you get.
N
hmmm.. the difference between 6610 and 7210 is that 6610 does not have voice commands or even voice recorder!.. so I don't that it will be that expensive.. and still good looking phone ..it looks like the Siemens SL45 when u consider the key board.
K
The expected unsubsidized retail price of the Nokia 6610 will be approximately 450 EUR.
?
it looks almost like the older 3210, except it's colorfull display and of course the features. Too many new models by year for Nokia, but still not tested. Much of them includind the expensive one has soft problems, or low limit battery like 3310, Still not enough tested. Pitty!!!
Total of 733 user reviews and opinions for Nokia 6610.