Destination: Anywhere
Nokia 6710 Navigator review: Destination: Anywhere

GPS navigation - ready to hit the open road
The Nokia 6710 Navigator comes complete with a built-in GPS receiver, A-GPS and Ovi Maps preinstalled. Best of all, you get a lifetime drive license, meaning you can drive till your heart's content at no extra cost.
The preinstalled version of the Ovi Maps is 3.0 and as usual it's pretty nice to work with, made even better by the two extra hardware features. The dedicated Maps button is nice and can be very useful in situations when you can't be distracted for too long (i.e. while driving). The zoom bar is even better though - it's very sensitive, and zooming is zippy.
It has really detailed map coverage of a huge number of countries and a lot of extras such as traffic information, city guides and so on. Sadly, the extra features need to be purchased separately.
The app also has very decent looks and easily customizable route planning algorithms. Our favorite feature is the 3D view mode, which unfortunately has to be set to ON every time you restart Maps - it would be more convenient if it remembered the last mode you were using.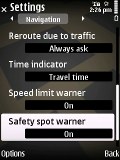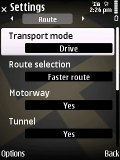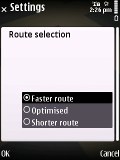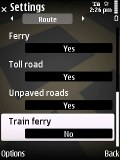 Settings for the route planning algorithm
Ovi Maps is also usable for pedestrian navigation or you can switch the GPS receiver off and simply use the phone as an electronic map. The nice thing about it is that you can actually preload the map content, so you don't need to access the wireless network to download that on the go.
Thanks to the built-in accelerometer, the application auto rotates to landscape mode when you tilt the handset sideways. The previous generation Navigator didn't quite have that as an option - not even manually.
Nokia 6710 also features a digital compass, which gets activated by swinging your hand around for a minute or two. In order for it to work, you need the map zoomed on your current GPS position. The compass (a magnetometer sensor) is turned on by default, but it doesn't work while turn-by-turn navigation is engaged.
Unfortunately, the compass is always set to on regardless whether you've set it to OFF last time you used the Maps application. When you're not actively using the turn-by-turn routing and you're using the Navigator in your car, having the compass set to on is quite annoying as it auto rotates the map to North instead to the direction you're heading to.
Other than that, when on foot, the compass is quite a handy tool as it rotates the map to match even your slightest change in orientation.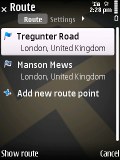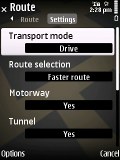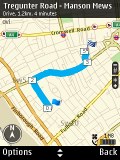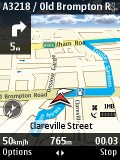 Navigating with the Nokia 6710
If you don't fancy using Nokia Maps, you can opt for any of the numerous third-party applications available on the market, there's no shortage of those.
The overall impression of the Nokia 6710 GPS functionality is positive, with the GPS sensitivity fairly acceptable. It is good enough for most users' needs and won't make too many people look for alternatives.
Games and sneaking N-Gage into the party
There are five games preinstalled and they range from quick and simple to some slightly more serious. They should be enough to kill a few dull minutes.
First up is Bounce tales - a fun, cartoony platformer that follows the adventures of a blob.
Brain champ is a collection of simple puzzles - a variant of Simon Says, simple math questions (such as 2 + 4 = ?). The puzzles may be simple but since you're running against the clock, things can still get pretty competitive.
Even though it's not officially supported, we installed N-Gage and the 6710 ran games like Spore Origins and Asphalt 4: Elite Racing trouble free. This is hardly a gaming oriented phone, but won't stop you from playing some pretty advanced games.
Final words
At the end of the Nokia 6710 Navigator review we can safely conclude it it lives up to its name, but that's not the only thing it's good at.
The camera is great, the audio quality is excellent and the software capabilities are on par with the best Nokia smartphones. Connectivity is also top notch, as is the speedy CPU.
But that's where the Navigator bit comes back in - the phone is ready to work as a SatNav unit as soon as you open the box. You get an excellent car stand, which is easy to attach and holds firmly, and you also get a car charger.
Regional maps are preinstalled and there's a lifetime voice navigation license, so you can just turn it on, set it up and get going.
The handset competition here is spotty - full-fledged navigation software is rare and even if there's one preinstalled, most often voice guided navigation is trial only. And if you're going to pay for it, then any smartphone with GPS can do just as well.
The 6710 predecessor - the 6210 Navigator - has been around for a while: specs are less appealing, (3MP camera, slower CPU and 3G, no WLAN, 2.5 mm audio jack), looks lean towards appalling but overall there is nothing majorly disappointing and it does come at a lower price. Its downfall however, is that it only comes with a 6-month navigation license.
Or you can even go an extra step back and look at the 6110 Navigator. This one comes with Route66 and you won't have to worry about pesky expiring licenses.
Another oldie - HTC Touch Cruise - features TomTom navigation software and one free map but it's beginning to show its age and its relatively high price doesn't help much either.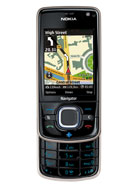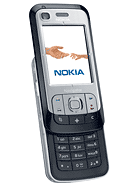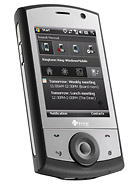 Nokia 6210 Navigator • Nokia 6110 Navigator • HTC Touch Cruise
Or you could… um… reroute. The complimentary lifetime license is no doubt included in the price of the 6710 Navigator so some may choose to pay that separately and go for an entirely different device. Say, navigation software and licenses will set you 100 euros back. You may as well do the math and get an alternative phone for 100 euro less that better suits your needs or tastes.
The Nokia 5800 XpressMusic is a viable alternative - the price is right and there's a big enough and higher-res touchscreen that beats the Navigator. Or you could skip touchscreen and go with better imaging and AMOLED screen of the N85.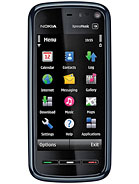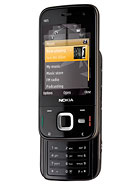 Nokia 5800 XpressMusic • Nokia N85
HTC's Touch lineup has plenty to offer too. Lets start with the basic HTC Touch 3G - the screen has the same resolution as the one on the 6710 but it's a bit bigger and navigation software for Windows Mobile is plentiful. It has document editing out of the box and Microsoft Exchange too. If you're willing to spend a bit more, you can get the Touch Cruise 09, which is pretty much the same package with slightly more RAM. The HTC Touch Diamond has four times the resolution to offer and the TouchFLO 3D (though no card slot so all you get is the internal 4GB).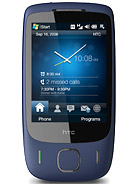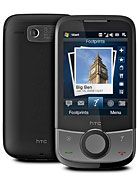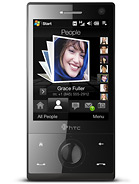 HTC Touch 3G • HTC Touch Cruise 09 • HTC Touch Diamond
Samsung also have a thing or two to say. The Samsung i8510 INNOV8 is a multimedia monster but would happily double as a navigation device. The i900 Omnia is a strong contestant as well - not as good in the imaging department as the INNOV8, but the 3.2" touchscreen put it in a better position to be your navigator of choice. Of course, they aren't the cheapest solutions but hey, navigation is just part of what these buddies can do.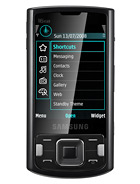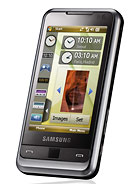 Samsung i8510 INNOV8 • Samsung i900 Omnia
Well, it's hard to find any real competition for the 6710 Navigator when it comes to pure navigation skills. Couple that with strong performance elsewhere and you have a tool that can be of great value to people who travel a lot - for them the 6710 will replace a handful of devices, from dedicated GPS to music players. Of course, those multi-purpose smartphones are keen to somewhat spoil its party but a highly competitive market is a blessing for end users, for offering both good prices and plenty of choice.