Android Pie, version One
One of Nokia's highlights is the participation in the Android One program. Just as expected, the Nokia 6.2 runs a stock version of Android, and our review unit is still on Pie for the time being. While Android One does carry a promise for timely updates, it's worth noting that carrier-specific versions might not receive them just as quickly as those sold in the unlocked (retail) channel.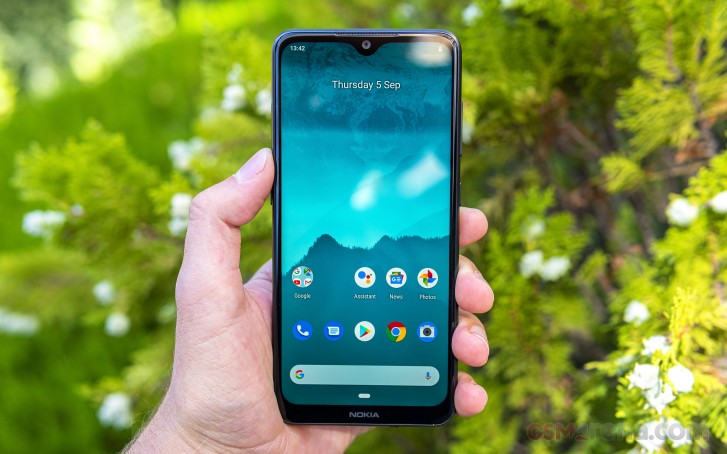 The Nokia 6.2 has a rather basic implementation of the Ambient display feature which will wake up the screen for new notifications, but that's it - there's no lift to wake capability, nor is there an always-on feature (not that LCDs are known for having it). On a positive note, the LED inside the power button will alert you of missed notifications.
Security is handled in a conventional way - a capacitive fingerprint sensor on the back is the go-to option, but there's also a camera-based face unlock too. The fingerprint reader works as expected and unlocks reliably though it's not among the fastest around. Face unlock is usable, too, but it also isn't among the fastest we've tried and is far less secure.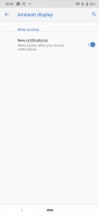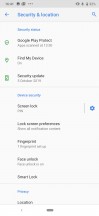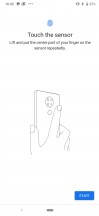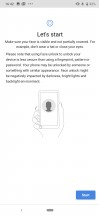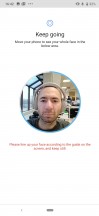 Ambient display • Lockscreen and security settings
Once unlocked, the 6.2's software is Android as Google intended it through and through. The standard Android 9 homescreen utilizes the default Android pill-based navigation. A tap on the pill button takes you Home, a quick flick from it to the right switches back and forth between the last two apps, while sliding it to the right takes you to one of the UIs for task switching.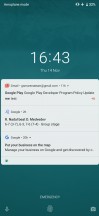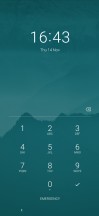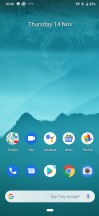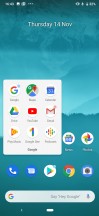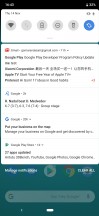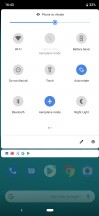 Lockscreen • Lockscreen • Homescreen • Folder view • Notifications and toggles
A short-ish swipe up from the bottom evokes the 'other' task switcher, which is also the way to go into multi-window, which we've ranted about on numerous occasions for its clumsiness. A longer swipe up takes you straight to the app drawer, though a second swipe up from Task switcher 2 will also work. And there's a back button on top of all that, to be replaced with a gesture come Android 10.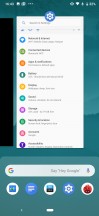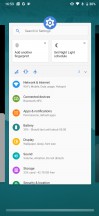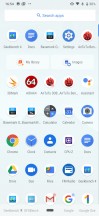 Task switcher 1 • Task switcher 2 • App drawer
As for multimedia, it's all in the hands of Google's default apps. The Photos app is in charge of gallery-related tasks and video playback, while Google Play Music is the audio player. There's a file manager with batch actions and Google Drive sync, and Google's Calendar is Nokia's calendar of choice. An FM radio receiver is available on the Nokia 6.2, and the app that goes with it is one of the more barebones takes we've seen.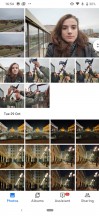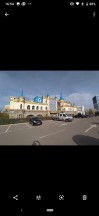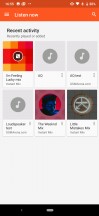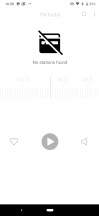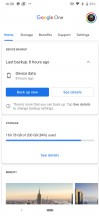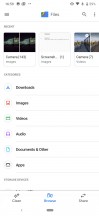 Google Photos • Photos • Google Play Music • FM radio • Google One • File manager
Performance and benchmarks
The Nokia 6.2 is powered by the Snapdragon 636 chipset - once a fairly popular solution in the midrange, but nowadays a fairly dated chip. It's not that the 636 is a bad SoC, there are already much better 'snapdragons' found in cheaper phones. The handset is equipped with 3GB or 4GB of RAM depending on the base storage - 32GB or 64/128GB.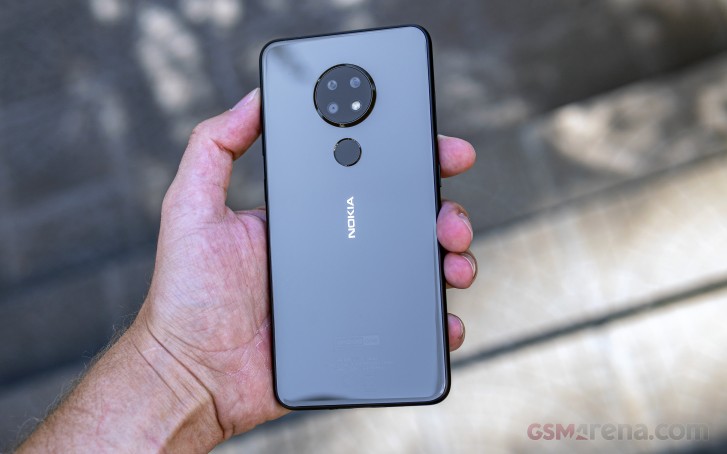 So, the Snapdragon 636 chipset has an octa-core processor with 4x1.8 GHz Kryo 260 Gold (Cortex-A73 derivative) and 4x1.6 GHz Kryo 260 Silver (Cortex-A53 derivative). The GPU is Adreno 509.
Starting our benchmarking routing with GeekBench. Quite expectedly, the Nokia 6.2 fell around the bottom of the chart, and most of its direct competitors are doing better. The Snapdragon 660 chip inside the Nokia 7.2 is as dated, but it offers a faster processor as well.
GeekBench 4.1 (multi-core)
Higher is better
Realme X2
6926
Realme XT
6102
Xiaomi Mi 9 Lite
5989
Huawei P30 Lite (perf. mode)
5549
Nokia 7.2
5440
Samsung Galaxy A50
5396
Motorola Moto G7 Plus
4927
Nokia 6.2
4882
Sony Xperia 10 Plus
4780
Samsung Galaxy A30
4146
GeekBench 4.1 (single-core)
Higher is better
Realme X2
2508
Realme XT
1899
Xiaomi Mi 9 Lite
1851
Samsung Galaxy A50
1715
Huawei P30 Lite (perf. mode)
1576
Nokia 7.2
1534
Sony Xperia 10 Plus
1340
Motorola Moto G7 Plus
1334
Samsung Galaxy A30
1319
Nokia 6.2
1311
GeekBench 5 (multi-core)
Higher is better
Realme X2
1744
Realme XT
1569
Xiaomi Mi 9 Lite
1471
Nokia 7.2
1425
Nokia 6.2
1255
GeekBench 5 (single-core)
Higher is better
Realme X2
547
Realme XT
410
Xiaomi Mi 9 Lite
395
Nokia 7.2
336
Nokia 6.2
276
Graphics performance is pretty much rock bottom for the Nokia 6.2 and its rivals are much better-equipped.
GFX 3.1 Manhattan (onscreen)
Higher is better
Redmi Note 8 Pro
24
Realme X2
24
Realme XT
23
Xiaomi Mi 9 Lite
21
Nokia 7.2
13
Samsung Galaxy A50
13
Huawei P30 Lite (perf. mode)
13
Motorola Moto G7 Plus
9.7
Nokia 6.2
9.2
Sony Xperia 10 Plus
8.4
Samsung Galaxy A30
7.4
GFX 3.1 Car scene (onscreen)
Higher is better
Redmi Note 8 Pro
14
Realme X2
13
Realme XT
13
Xiaomi Mi 9 Lite
12
Nokia 7.2
8.1
Samsung Galaxy A50
8
Huawei P30 Lite (perf. mode)
6.9
Motorola Moto G7 Plus
5.9
Nokia 6.2
5.7
Sony Xperia 10 Plus
5
Samsung Galaxy A30
4.6
3DMark SSE 3.1 Unlimited
Higher is better
Realme X2
2576
Redmi Note 8 Pro
2439
Realme XT
2284
Xiaomi Mi 9 Lite
1959
Nokia 7.2
1427
Samsung Galaxy A50
1353
Sony Xperia 10 Plus
1002
Nokia 6.2
998
Huawei P30 Lite (perf. mode)
988
Samsung Galaxy A30
587
Finally, the compound AnTuTu tests are equally uninspiring - the Nokia 6.2 posted rather uncompetitive scores as well.
AnTuTu 7
Higher is better
Redmi Note 8 Pro
224759
Realme X2
215578
Realme XT
185193
Xiaomi Mi 9 Lite
175478
Samsung Galaxy A50
144574
Huawei P30 Lite (perf. mode)
141600
Nokia 7.2
139495
Sony Xperia 10 Plus
120573
Motorola Moto G7 Plus
117829
Nokia 6.2
114947
Samsung Galaxy A30
96550
AnTuTu 8
Higher is better
Redmi Note 8 Pro
279355
Realme X2
257443
Nokia 7.2
164484
Nokia 6.2
140736
There is good and bad news as far as performance one the Nokia 6.2 is concerned. And we will start with the good stuff - the phone never heats up and never throttles. The performance you'd get is balanced and consistent, and Android OS, as well as many of the popular games, ran smoothly most of the time.
The bad news is that the Snapdragon 636 is a dated chip already and the Nokia 6.2 is already behind the competition at launch. And it will only get worse. It has the processor to last it a few years, but the GPU will become insufficient sooner rather than later.