HMDís vision for the rebirth of the Nokia brand involves stock Android and timely updates. This means the company is quick to seed a new security patch to its handsets only a few days after itís finalized by Google. The global version of the Nokia 6 (TA-1003) has just started receiving the monthly security fixes for November.
The update comes in at 150MB and seemingly brings no other changes. With the Oreo update for the Nokia 6 coming before the end of the year we assume any new features will be coming alongside it.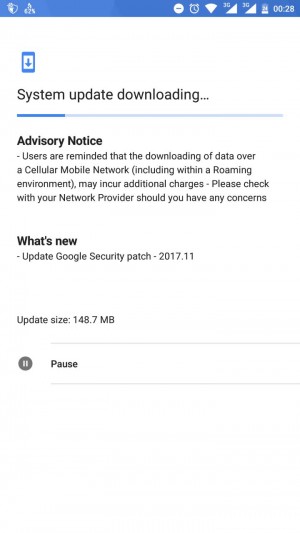 Just yesterday HMD announced that the Oreo beta testing of the Nokia 8 is complete, which means that the update itself will start seeding any moment now. The Nokia 6 had no public beta program to give us a clue, but it canít be too far behind.
Thanks, Sampath Bandara, for the tip!
TA1003 (4gb/64gb varient) got the update 3 days ago Nothing has changed I heard someone say Nokia 6 will get camera update as well, but seems not
nokia 6 camera is not good
I know dude, Its TA-1003 also known as 4GB of the Global Variant. (it released firstly china , and thaiwan with HK tag ). Nokia released Google play-service (October) update for TA-1000 model also china variant. and Nokia 6 variants, TA-1...