Nokia 7.3 will launch on September 22, claims rumor, Nokia 9.3 probably not ready yet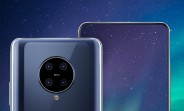 HMD officially sent out invites for a September 22 event that promises new Nokia phones and a special guest. The event will be live streamed on YouTube, however the cast of phones starring in the show is kept under wraps. One leakster has some ideas, however.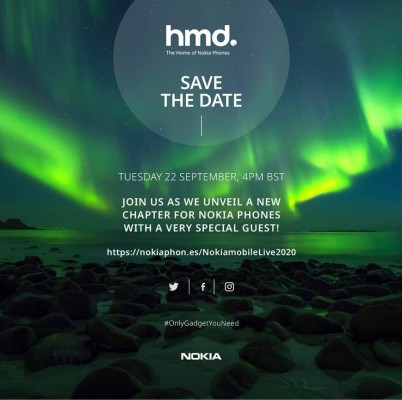 HMD ill unveil new Nokia phones on September 22
They claim that the Nokia 7.3 will get top billing at the event and that it's unlikely that the flagship Nokia 9.3 will launch alongside it (instead, it will arrive by the end of the year).
As proof of those claims, the leakster points out that the Nokia 7.2 (which was announced last September) is being discontinued.
Indeed, the Nokia online stores in Germany, France, Spain, Finland, India and other countries say that the product is no longer available. It is available in the UK (of course, that may change in a day or two). And you can still find it at third-party retailers.

Besides the Nokia 7.3, there's a good chance that we'll see the models initially rumored for IFA, including the Nokia 6.3, 3.4 and 2.4.
The Nokia 9.3 PureView, which has faced numerous delays, is still not ready to launch. Recent rumors claims that it hasn't even gone into mass production yet, something that is expected to happen this month or in October. So at best we may see a teaser for it at the 7.3 event.
M
I own a 2 year old Nokia 6.1 plus. Still works like a charm.waiting for 7.3 to be released.
h
Fake news makes fake ghosts. If spionage existed you would never notice. NSA etc and its closer to yr home. And its worse then china spying (just$) for whatever cause its about YOU. Stored somewhere in the US or europe. But the N8 i am fine l...
a
I'd rather go with Samsung or Pixel. Samsung's three year updates program for their A series phones is a game changer.