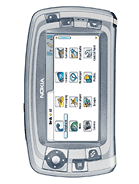 K
Nokia is just overrated, Sony Ericsson is far far better than Nokia, but this phone is really great I think Nokia are getting better their last three phones have been there best yet. Nice Nokia.
T
sorry unknown!
i've said that cuz it's a Nokia!
nokias are good but not for me!
nothing personal with nokia fans!
?
TAREQ : sorry man this is for nokia fans not SE freaks....... and when u say something give reasons..... my reasons this phone is better is the MP camera.... the new software.... the huge internal memory and most of all ... it is NOKIA.... and thank god it is not SE
r
hi, i want to know that when nokia 7710 is going to launch and what will be its price
Total of 2329 user reviews and opinions for Nokia 7710.