Camera interface and features
The camera is the main reason everyone is interested in the Nokia 808 PureView. It was off to a flying start after emerging victorious from our blind test, comfortably beating the Olympus E-PL2, and matching the detail levels of our 5D Mark III DSLR so it seems Nokia got everything right here.
The 1/1.2" image sensor has 41MP resolution, but the maximum resolution for still photos is 38MP in 4:3 mode and 34MP in 16:9 mode. The camera also packs a powerful xenon flash, one of the very few recent smartphones to offer this feature. There's also a regular flash that helps during focusing and works as a video light. It's this one too that serves as a torch, upon holding down the lock slider. Another rare feature is the built-in neutral density filter, which helps in overly bright scenes where the wide-aperture camera would be struggling with the excessively high shutter speed.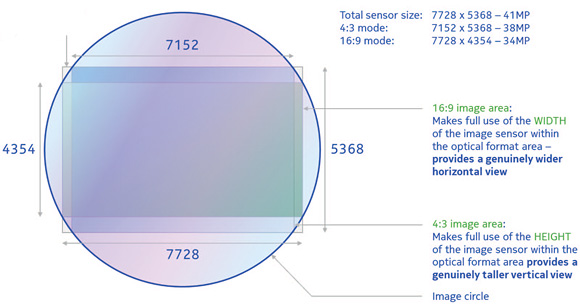 The camera interface is pretty straightforward. Along the right edge of the viewfinder you'll find the still/video camera toggle, the virtual shutter and the gallery shortcut. There's a setting shortcut in the top middle that is labeled with the currently enabled mode (e.g. "C2 8MP" is custom setting #2, 8MP resolution).
The left edge of the camera changes depending on which mode you enable - it can be as little as a flash mode setting or as much as a column of five settings you can adjust manually.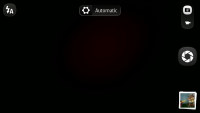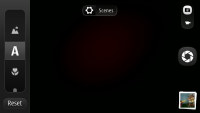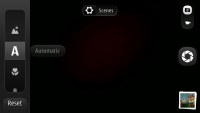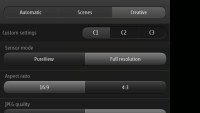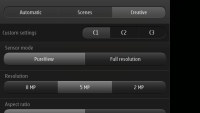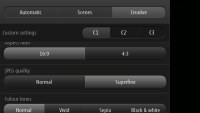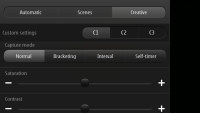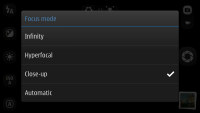 Nokia 808 PureView camera interface
We've mentioned modes a couple of times now and it's time to give them the run over. There are three modes to choose from - Automatic (for the pure point & shoot experience), Scenes (if you want some control) and Creative (which puts you in the driver's seat).
Except in Full resolution, all other modes get you the enormous benefit of having pixel oversampling and the impressive loss-less digital zoom.
Automatic mode produces 5 megapixel images, using the PureView oversampling technology, which are of pretty good quality and have a file size that makes them easy to share.
Scenes let you give the phone a hint about what it's photographing - snow (a lot of white reflective surface), spotlight (a dark stage with the band in the bright spotlight) and so on and are good enough if you're in a hurry. There's instant preview how the photo will look if you go for the selected scene. Just like automatic mode, Scenes produces 5MP 16:9 photos and you can't change that. You photos are still a product of the oversampling technology and you still have control over the loss-less digital zoom.
Finally, we get to Creative mode - it gives you full control of the camera and you can pick what sort of a resolution you'd like the camera to produce. You can go for the full-resolution mode or keep to the PureView mode to enjoy extra sharp and noise-free images thanks to oversampling. PureView produces 5MP photos by default, but you can choose 3MP or 8MP as well. Loss-less zoom is present in the three resolution modes.
Nokia has devised a handy and clever way to zoom that they call "Slide zoom". You put your finger on the screen and drag up to zoom in and down to zoom out. You can use the volume rocker too. How much you can zoom in depends on the resolution you've chosen.
The implemented zooming gesture allows you to keep both hands on the phone and zoom using your thumb only. This reduces camera shake, which can make the difference between a tack-sharp image and a blurry mess when you have zoomed in too far in.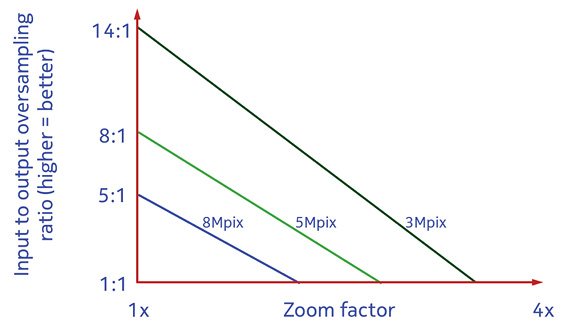 And don't worry - the slide zoom doesn't mean you don't get touch focus. You do - in fact, you can tap and hold on the viewfinder to get several focus modes (Automatic, Close-up, Hyperfocal and Infinity).
Creative mode also lets you pick the aspect ratio of the photos (4:3 or 16:9), JPEG quality (Normal and Superfine), color tones (Normal, Vivid, Sepia, Black & White), capture mode (Normal, Bracketing, Interval, Self timer) and finally, sliders for saturation, contrast and sharpness. You can also enable a viewfinder grid, control the focus assist lamp and the waking the phone with the shutter key.
In Creative mode, you also get access to several controls in the viewfinder. You can adjust the exposure compensation (and you get a histogram while doing so, which is really cool), set the ISO (from 50 to 1600), change the flash mode, the white balance and the neutral density filter (which can be set to Off, Automatic and On).
Whew, that's a ton of settings that you have access to. Luckily, you can save up to three custom settings and later quickly access any of the setups you like. They are labeled C1, C2 and C3 and the active setting is modified each time you change anything.
By the way, the Nokia 808 PureView has a relatively long focal length for a phone - 8.02mm, which combined with the f/2.4 aperture makes for some noticeably shallower depth of field and allows for cool bokeh effects (and those are real, not down to software processing).
The downside of this is that the focus error, which are quite frequent on smartphones are way easier to spot here. While on other smartphones even if the autofocus misses by a few centimeters, the subject will still be well focused, this is not always the case with the 808 PureView.
Another imperfection of the Nokia 808 lens is their relatively large minimal focus distance. This means that even in macro mode, the PureView is unable to focus on anything that's less than 20cm away from its lens. This means that its macro capabilities aren't nearly as good as those on some competitors, but you can, at times, make up for that if you use the zoom.
Image quality and comparison
We've shot camera samples in both 8MP PureView mode and at full resolution, and we'll cover the quality of both.
Let's start with the full resolution photos, as those give you the most flexibility. Even without the benefit of oversampling, the Nokia 808 PureView sensor produces photos with very little noise.



Nokia 808 PureView full resolution shot (38MP)
The noise is kept low and the level of detail is amazing. This is enhanced by the sheer number of pixels available - when you open a full resolution photo and view it at 100%, you get much closer to the subject than with any other phone or even most digicams.
This lets you observe minute details and allows you to reframe a shot after the fact. You can easily crop an 8MP image out of a full-res shot and get an image of vastly higher quality than any regular 8MP phone camera can produce.
The white balance is very accurate and photos have pleasing colors, though they feel a little muted. The camera also manages to adjust the exposure very well on its own with minimal over and under exposure. We noticed no fringing or oversharpening either.
The Nokia 808 PureView acts really easy on post-processing when you pick full resolution mode. There's plenty of headroom for tweaking the photos in your favorite image editing program, fiddling with colors, levels and sharpness.
Now, let's see how things go when we enable PureView mode. The oversampling can almost completely get rid of noise while producing a stunning amount of fine detail. Color rendering isn't affected by the PureView mode.









Nokia 808 PureView - PureView mode, 8MP



Nokia 808 PureView - PureView mode, 5MP



Nokia 808 PureView - PureView mode, 3MP
Let's take a look at how the Nokia 808 PureView does in our Photo quality comparison tool in its full-res 38MP mode.
It easily tops our synthetic resolution chart. There is some loss of detail compared to what's actually on the chart, but it's only really noticeable in the small horizontal lines next to the GSMArena logo (an area of the chart that we don't usually consider in our analyses since it's way beyond the resolving capabilities of most phones).
The next chart shows how little the noise reduction takes away - in the gravel and grass patches you can see the blades of grass and small stones, which usually get smeared away. The color squares look great too.
The automatic white balance was unfazed by the switch to artificial lighting for the third chart. There's plenty of detail in the flowers and the girls' hair, which usually get lost to noise reduction. Colors look okay too.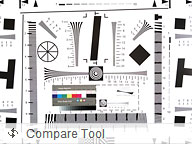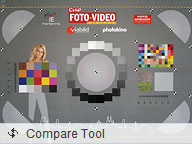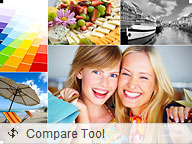 Nokia 808 PureView against Nokia N8 and Samsung Galaxy S III
Now, here's the 808 PureView against a couple of big-sensor cameras - the Canon 5D Mk II and the Olympus E-450.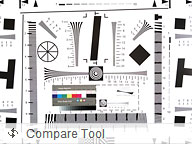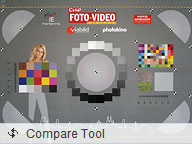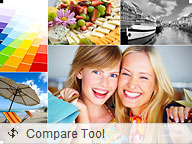 Nokia 808 PureView against Canon 5D Mk II and Olympus E-450
Don't forget that the photo compare tool offers an option to scale the images to help you compare different native resolutions.
We've found that downsampling full resolution photos in an image editing program produces results of comparable quality to shooting in PureView, so you might be tempted to shoot at full-res and crop/downsize later just for the extra flexibility of having much more pixels to re-frame your shots later.
That's alright but you should consider that shooting in full resolution takes longer - 8MP PureView photos are snapped in under a second, while 38MP shots might take 2-3 seconds. Then there's the file size - 8MP shots clock in at 2-3MB, while 38MP ones are 10-11MB, which is an important consideration if you're going to be sharing those photos or posting them online.