The winner for one last category of the Global Mobile Awards - the Best New Mobile Handset, Device or Tablet at Mobile World Congress 2012 award - was left to be announced and looking at the photo of smiling Nokia execs makes it easy to guess which device took that award home.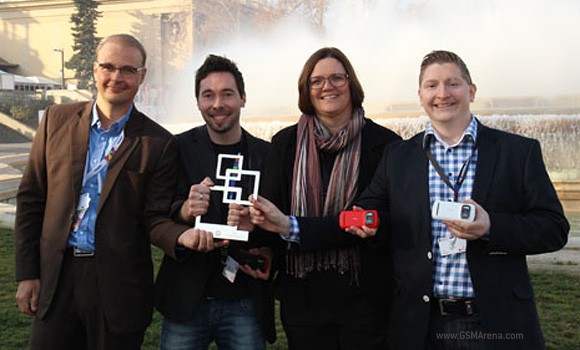 The Nokia 808 PureView, which arguably caused the biggest splash with its 41MP camera sensor, was voted worthy of the award by a panel of journalists and analysts attending the show.
Here's what Jo Harlow, Executive Vice President of smart devices at Nokia, had to say about the award:
It's a fantastic award because it signifies that consumer experience counts. It's about tech, but it's about how tech is used to make a consumer have a fantastic experience. The imaging is fantastic; the audio is fantastic; the navigation technology is fantastic.

These are first signals that we are executing against our strategy. That we're back. That we're bringing great products to our consumers – and that this is just the beginning. There's lot more to come.

We have a lot of work ahead of us. We're still a challenger, and we are going to operate as we have done in this last year to deliver these great results.
You can also check out our interview with Damian Dinning who shared a lot of interesting details on the PureView camera on the Nokia 808 at length.
a
the mobile world interesting fact that nokia has maf symbian os by its own and famous but samsung's bada os is made by samsung but,funny thing is that nobody know's it.ha,ha,ha samsung's bloody(no use) os
a
You don't any rubbishes
ADVERTISEMENTS