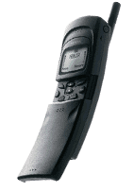 M
this phone looks like aovergrown stinky rotten banana! it smells like one too!
b
The nokia 8110 is one of the top mobile phones i have ever encountered in life. But it would be better if it had the clock, alarm and date opitons. Also if its battery lasted longer then i think it woul be the number 1 phone in the world.
D
------------------------------
Wasn't me the one that wrote the previous comment. Some guy just loves my name.. :))
------------------------------
And by the way - I haven't got a clue what he's talking about.Maybe the movie...
n
All OK, I used to have one. Biggest problem is a battery. 3110 (used to have one, too) is way better.
Total of 253 user reviews and opinions for Nokia 8110.