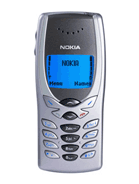 N
More beautiful than 8210 & more expensive. Wait for the price to come down.
V
Chris its true that Nokia wont release this phone in the UK because it is intended for the Asian market. Its their equivalent of the 8210. One way is to order from the net if you can find a dealer or go places like singapore etc.
D
In Malaysia, just being introduced & cost US$447 with registration.
I
Realy this nokia 8250 looks like great phone. I realy would like to have it. But no where write a price. Probably is very expencive and I couldnt afford it.
F
This phone is not bad as compared to N8210. Mainly because they have changed the touch pad and the blue screen makes it look better. For people that always sms, 8250 is a better device to type. It has been released in Hong Kong with the price of approx. HKD $4K.

~ FeijU~
C
I've been told by nokia that this mobile isn't going to be released in the uk, can anyone tell me if this is true because I want one. My contract has just finished. If u know what is the release date

chris
D
The best looking fone I have ever seen, look at the function key cross under the blue screen, and the line of black buttons.
H
2 of de best on the market...other one is the Siemens SL45

Nokia8250 advantage - no ugly antenna
Siemens advantage - MP3

How shall I decide??
Total of 555 user reviews and opinions for Nokia 8250.