Ask not what your phone can do for you. It's Nokia Arte, folks, so the question is who you need to kill to have it. Exquisite materials, sophisticated slider design and state-of-the-art finish are doing their best to camouflage the fact that there isn't much your phone can actually do for you. In geeky terms, that is.
But hey, we never held that against the Arte series. That Arte tag is just a sin tax and there's obviously people out there that can live with it. Cast in the same mold as its forerunners, Nokia Carbon Arte is topping the familiar OLED screen, 3G and 3 megapixel camera with carbon fiber and titanium and 4GB of inbuilt memory. Sounds like we've been there already but a glimpse of Arte is always a treat.





Nokia 8800 Carbon Arte official photos
Key features
Yells expensive (and it does cost an arm and a leg)
Body made of the highest quality materials
2-inch 16M-color OLED display of QVGA resolution
3G support
3 megapixel camera with autofocus
Full-house retail package
Decent battery life
Fingerprint resistant surface on the back
Turn-to-mute
Tap-for-time
4GB internal memory
Series 40 5th edition user interface
Main disadvantages
Smallish display with poor sunlight legibility
Tri-band only
No memory expansion
Costs an arm and a leg
Below-par camera performance
No video calls
Nokia 8800 Carbon Arte is the third Nokia handset that comes to fill the gaping chasm between regular fashion phones (LG Black Label series, Samsung co-branded offerings) and out-of-this-world-expensive handsets (read: Vertu and the likes). Dressed to kill and priced to draw blood, Arte is so impressive it's intimidating. Thank goodness it's underpowered enough for many people to use as an excuse. Saves face, doesn't it?
With respect to pricing, Nokia 8800 Carbon Arte is practically comparable to its closest kin only - the Nokia 8800 Arte and the 8800 Sapphire Arte. Those have already been around enough for a hefty portion of that limited market to have sealed a deal but someone out there might just be going: "Carbon fiber and titanium? Now, we're talking."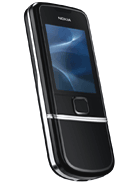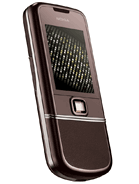 Nokia 8800 Arte • Nokia 8800 Sapphire Arte
The concept of upgrading must not be completely alien to even this utterly ungeeky super pricey segment. After all, previous 8800 owners are little likely to suddenly convert to Symbian or Eseries. That's where Carbon Arte comes in, so all of them Luna and Sirocco users don't feel deprived. Forgive that unfortunate choice of words.
Anyway, whether it's hammer-over-piggy-bank or conceited rejection, the Nokia 8800 Carbon Arte is back after the break. Hit the jump for a sneak-peek of the treasure chest.
?
made in Korea and made by nokia is good for 8800 arte
P
This phone is a great sleek looking phone,it has a great battery life and is good for general phone & text,it's housing is brilliant and it feels great in your hand,I own one and love it I was originally after the gold arte but could only find on...
a
i recently bought 8800 Arte i truly love it gosh. despite of the price is....... DH 500 hahaha jackpot. same as the original i don't care if its made in china as long as in may hand. don't care luck of features of this phone coz i have also the Samsu...