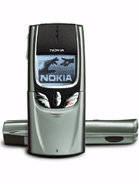 T
that kees guy was talkin out his ass. great phone. good looks, great functions
y
the screen... holy jesus this screen is nice... almost orgasmic... i love this phone... it feels so solid, great quality, even the part behind the battery cover looks good.. damn this phone is good... dont worry about the small buttons u get used to them easily
n
This is the best mobile phone ever!!
With a beautiful design, and a superb software!! Fantastic!!
k
this is the worst phone ever just like the 8210
dont buy them. theyre only goodlooking but everything else sucks, believe me.
kwow 4 relative who got them and al 4 dont work properly. dont buy it
i warned you

Total of 248 user reviews and opinions for Nokia 8850.