Nokia 8 appears on official website ahead of possible announcement tomorrow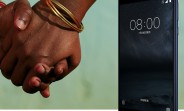 We've already seen the Nokia 8 in not one, but two sets of leaked press renders, and its specs have been outed too. So at this point all that's left for HMD Global to do is make it official already. And that could happen sooner than you may think.
Today Nokia's Chinese website put up a promotional image for the yet-unannounced smartphone, as evidenced by the screengrab you can see below. We assume this was a mistake by the webmaster, since HMD still hasn't unveiled the Nokia 8.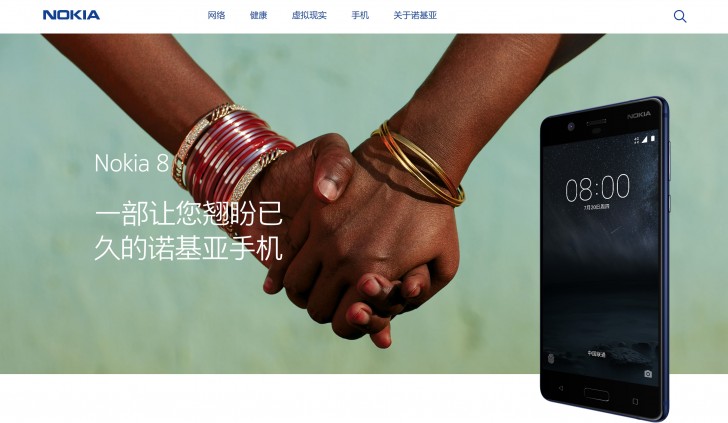 Yet it's possible that the handset will actually become official tomorrow, if we go by the date shown on the phone's lock screen. Portrayed in the official image is the same blue color version we've seen already, with a black front (perhaps meant to mask those big top and bottom bezels somewhat).
The Nokia 8 should come with a 5.3-inch QHD touchscreen, and the Qualcomm Snapdragon 835 chipset at the helm. Its dual rear cameras will be Zeiss branded, each having 13 MP resolution. Depending on which exact model you buy, you'll get either 4 or 6GB of RAM, and the handset will run Android 7.1.1 Nougat. As for pricing, an unlocked unit will cost around €550-600 according to past rumors.
Thanks for the tip, aziz!
Although the build quality is top notch, I have to agree design wise. Although it has small differentiation in the back (mainly camera position), the overall design is... so common. I miss N9-like design. Heck, even Jolla's designs was quite interest...
D
I'm aware what the technology is. however, nokia will just have an okay display just like the rest of the phones. I do give nokia props though. it's a very clever technology that while they dont have the means to stay the top of the game in dis...
D
popularity is not always a measurement of quality that is literally sheep mentality. With your logic Apple is the best phone manufacturer no? the thing is that sony would have been popular if not for better advertising and having their phones av...
ADVERTISEMENTS