The Nokia 8 was finally announced this month, following many rumors and leaks. The phone has so far gone up for pre-order in a few countries, surprisingly costing less than the officially unveiled price of €599 in a lot of places. And now there's another surprise regarding the handset: it's actually in stock already in Nokia's home country of Finland, despite the fact that its release was supposedly happening in early September.
That's probably still going to be the case for other territories, but Finland got it first. You can buy a SIM-free and unlocked unit for €579 or you can pick a contract from your favorite carrier.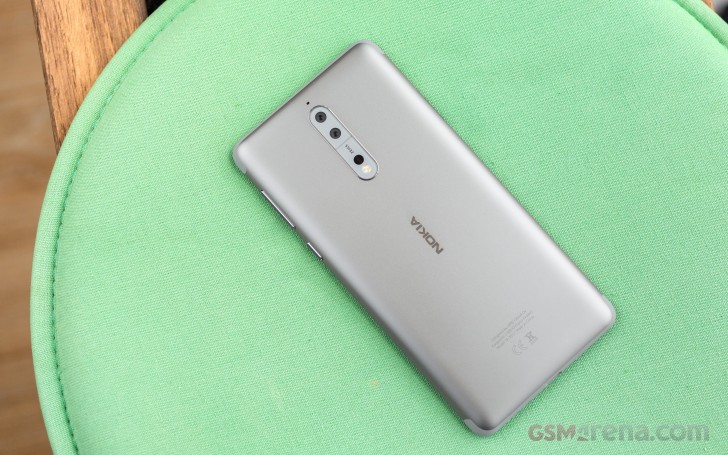 The Nokia 8 is available online from Elisa, DNA, Telia, Gigantti, and Verkkokauppa. The availability is online only at the moment, with the device making its debut in brick and mortar stores on September 8 (how fitting!).
If you want to learn more about the Nokia 8, don't miss our in-depth review.
j
NOKIA 8, my money is waiting here in Saudi Arabia... the phone that looks simple, clean, and powerful, its the BRAND that innovates (unlike MOST OEMS who are better than XEROX in copying--- china & some Asia brands!), NOKIA, Sony, HTC, Ap...
?
Huawei p10 looks better than Nokia 8???? Hahaha! Joke of the year!
?
Have you tried or at least put your hands on the Nokia 8? If not then don't talk like you're too sure about it. And don't mention again Nokia and huawei in the same sentence.