We have seen the Nokia 8 leak many times in the past, to the point where there is nothing much left to the imagination. But that hasn't stopped the leaks from coming in so we have yet another image of the phone out in the wild while Nokia commits to a release date for the device.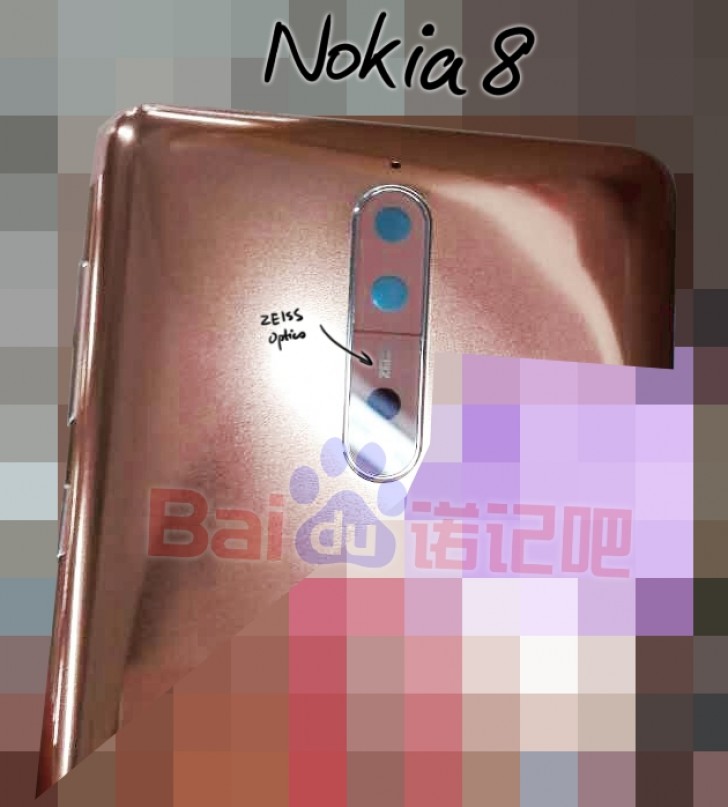 The latest leak just has one image and shows the all important back of the phone. The device pictured here is in the copper color, which looks closer to the copper color of the Nokia 6 than the much different and golden color of previous leaks. The image also shows the dual camera system on the back with the Zeiss logo prominently placed next to them. The Nokia 8 will be the first Nokia device since its return to have Zeiss optics and we can't wait to see what this camera can do.
accidents happen, so better have a phone that can survive these. s8 is not one of them. And no, ugly is s8 no kidding. s7 is a beauty compared to s8, especially in pink.
?
we dont buy a phone to drop it. if he bezel is ugly, it is ugly unless your bl!nd enough to recognize it.
D
Let's just give them some time right. Peace