Camera app, screen size
Nokia's Camera app does the job, but is often times quite slow and laggy. An Auto HDR mode is on by default, which is great, but the processing required for this sometimes takes a second after you capture an image - a second during which you can't snap another picture.
Double-tapping the power button to bring up the Camera app works, but quite often you'll find you need to wait up to 5-6 seconds for the app to actually start and allow you to shoot. Aside from being incredibly frustrating in this day and age, that could lead to some missed photo opportunities, especially for subjects that don't plan on standing still that long.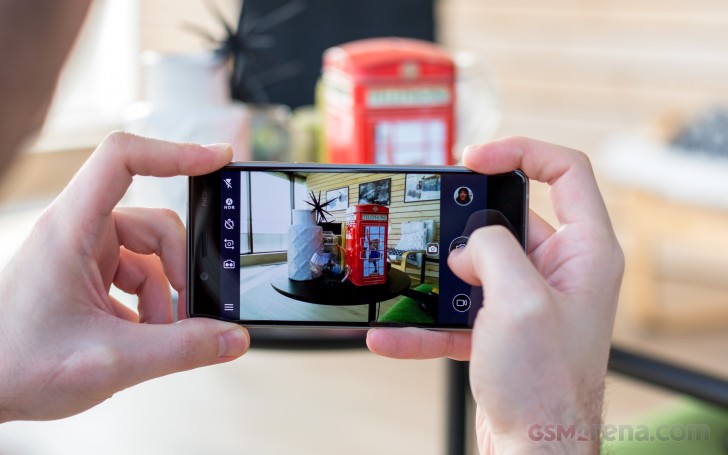 While its screen is very good, it's also rather small. Had Nokia gone with the trendy 18:9 aspect ratio instead of 16:9 we could easily have seen a 5.7" or 5.8" panel in the exact same body, assuming the top and bottom bezels would have been trimmed accordingly. The display is not small enough to make the Nokia 8 a 'compact flagship' either, so in this regard the handset sits in an awkward middle-ground position in the smartphone world.
Glance
The Glance display function is welcome, even though it can't be on all the time - the most you can have it appear is 20 minutes when the phone doesn't move. This is a limitation of the fact that the screen is an LCD and having Glance on all the time would have a significant negative impact on battery life.
That said, Nokia's implementation of this feature is less useful than it could have been. Unlike other variations of this concept, Glance only has indicators for missed calls, unread mails and messages, and calendar events (as well as alarm info, the time and date).
So, if you receive a new email it will pop up and show you that it's waiting. But if you get a WhatsApp or Facebook message, you're out of luck. You'll hear the notification sound going off, and Glance will turn itself on but won't actually show you anything of use.
Another niggle we have with this functionality is that the icons for calls, mails, and messages are always present, even when you don't have any missed or unread ones, displaying a "0" next to each. This setup makes it impossible to quickly take a peek at your phone while Glance is on and instantly figure out whether a new notification is waiting for you.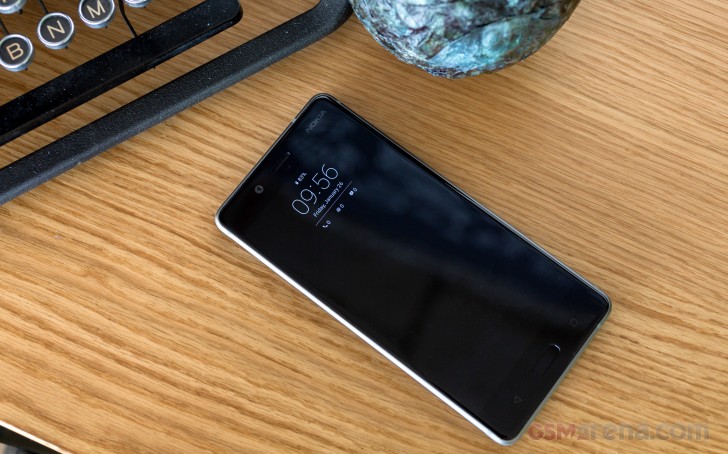 Basically what we're saying is that other similar systems seem more intuitive to us - showing only the time and date and no other icons if you don't have any notifications awaiting, for example, makes much more sense. And then, when you get a new notification, it would be better for Glance to actually display the corresponding app's icon, regardless of what it is. Right now it's a pretty rigid system, unfortunately.
Bluetooth
As with any recent Android device, Bluetooth on the Nokia 8 is hit and miss. We really wish Google would finally decide to fix all Bluetooth-related issues in Android for good, but perhaps they are impossible to fix. Anyway, expect auto-connection to previously paired devices to work around 60-70% of the time, but oddly this also seems to be dependent on what device you're trying to connect to: with a JBL Charge 3 speaker, for example, we have no complaints, not one missed auto-connection (out of dozens).
Things are wildly different with in-car Bluetooth setups, where sometimes you need to power cycle those in order for a connection to happen. Other times simply going into the Bluetooth menu in Settings on the Nokia 8 and manually choosing what to connect to will work - though how much of a hassle this is when you're just trying to quickly get somewhere is hard to describe in words.
Other small issues
The fingerprint scanner is small, and that means you have to be very careful when you set up your fingerprints - make sure you constantly move your finger around so that you 'register' as much of its surface as possible. Otherwise, you'll get many errors when trying to unlock the phone, unless you always place your finger on the sensor in the exact same way.
Installing an app - any app - from the Play Store always results in its icon being added to your home screen, and there's no way to turn this off. That's especially frustrating if you're manually setting up your brand new Nokia 8, because once you've installed all the apps it's then time to remove those you don't want in front of you all the time, sitting there on your home screens taking up space. There used to be a control for this in the Play Store app, but it's not there anymore, and there's no such setting in the launcher's menu either. This might be Google's fault and not Nokia's, but it's an annoyance nevertheless.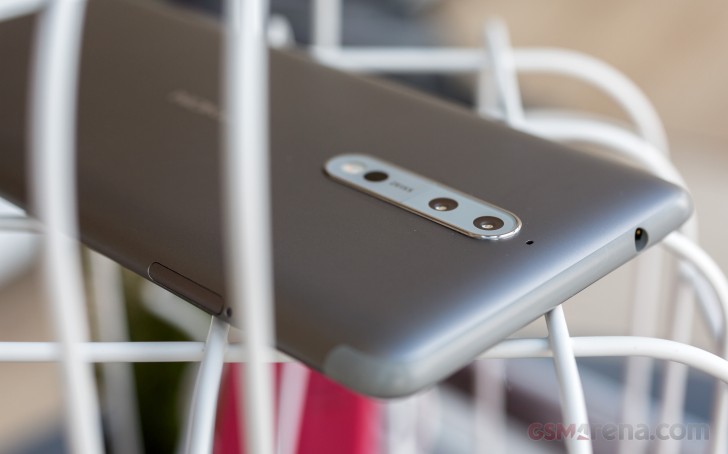 Another such issue that's probably not directly Nokia's fault is that when setting the 8 up for the first time we couldn't import the backup from our Pixel 2 XL, because it was made using a newer version of Android than what the Nokia 8 is running (8.1 vs. 8.0). So the setup procedure was all manual, just like in the olden days when Android was an infant in the mobile world.
Finally, the top row of the app drawer houses your most used apps. This is a great idea in theory, but it's let down by the implementation here. On Pixels, which have a similar-looking but apparently not identical launcher, apps you have added to your home screens are excluded from this row. That's not the case on the Nokia 8, which means that this row becomes useless most of the time, simply showing you apps you already have on your home screens somewhere. It could have provided a quick way to launch a few apps that you only use sometimes and thus haven't bothered to add to a home screen, but alas it just gives you redundant options.