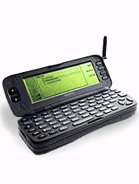 d
Big, bulky phone, never figure out how to use the other features but I love owning one anyway to show off to my friends! Nice conversation piece and a collectors item too!
s
help! i'm planning on buyong a 2nd hand nokia 8110 or nokia 9000. the problem is the original owner lost the phone manual. could somebody please send me a copy or recommend a place where i can get one. thanks!!!
Total of 126 user reviews and opinions for Nokia 9000 Communicator.