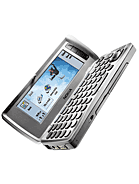 d
sir. please i need 10 p free sim
can u give me the best price.regard.dr: samy
U
I saw the nokia 9210 and develop a kind of
interest on selling the mobile phones in our country,

So if there is a company that can offer our company the cell phones should contact
with the directress Mrs UWAEZUGHU E.0
For futher details,
?
ugly, big, heavy, stupid, expensive, for losers, no gprs, no vibrate, no picture messages,.........

shitty as hell.
J
Brilliant Phone,probably the best piece of machinery in the 20th century.It just lacks a few thinks & with that It would be the Ultimate PHONE ,LAPTOP & PDA ever made.

*Needs Vibrating Battery
*Needs Sceensaver onfront
*Needs stopwatch onfront of phone
*Needs Timer for Profile changes (8310 has
*Needs Windows CE compatibility
*Needs Touch screen as a Bonus
*Can't save No's on front od phone
*Needs GPRS & GPS
*Keys on PDA don't lightup
*Can't listen to ringtones onfront
*NO games onfront of phone (Same as 3310)
*No voice dial onfront
*Lacks memory
*Needs built in camera (Same as 7650)
*Can't view mpeg or AVi files
*needs FM Radio (Same as 8310)
*Built in mouse roller would help
*Needs USB
*TV Facility would be great
*Needs MMS
*Needs T9
*Needs touch type helper on front of phone
*Needs fading Light onfront (Same as 8310)
Well thats all it needs & then we are on our way Nokia.Still the best phone in the world, SO GO OUT & GET ONE NOW.

Thanks
Jayson
9310 on the way!!
Total of 270 user reviews and opinions for Nokia 9210i Communicator.