Despite countless rumors to the contrary going back more than a year, the Nokia 9 still isn't official. This unicorn-like phone that's supposedly going to be the reborn brand's first true flagship may however become reality soon.
That's because the image you can see below leaked in China today, purporting to show the back of the Nokia 9 with a shocking five camera setup. Although the person who leaked the picture calls the device Nokia 9, in the past we've heard that this will be the Nokia 10, so don't take any of the names for granted just yet.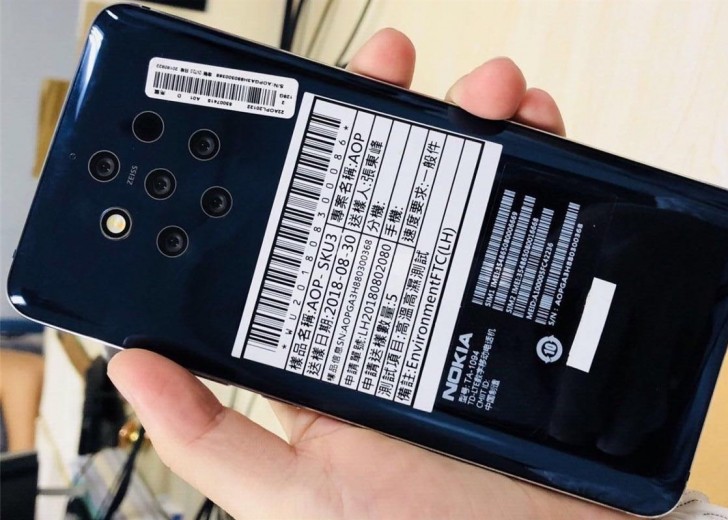 Up until this point three rear snappers have been a celebrated rarity, not to mention that there aren't even any devices out there with four. Five, though? That's something else. And yet it seems like this is exactly what HMD Global has been busy cooking up.
The odd-looking camera array also features two additional circles of the same size - one to house the LED flash, and another for the IR focusing apparatus. The Zeiss branding is definitely not unexpected, given that Nokia's been plastering that all across its smartphone range.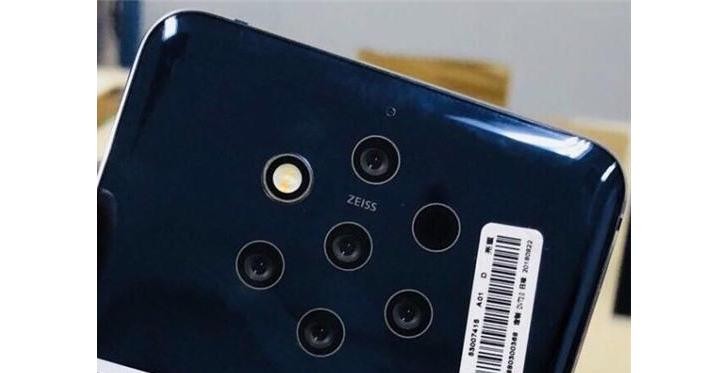 The handset's rear material appears to be glass, judging by all the visible fingerprint smudges, the way it's curved towards the sides, and how reflective it is. That would put the Nokia 9 even more into flagship territory.
If this device will actually launch in 2018, then we expect it to be powered by the Snapdragon 845 chipset. A "best-in-class" camera was promised back in March, and the Nokia 9 seems to deliver on that front, if only through sheer number of lenses. An under-display fingerprint reader could be in as well, since there isn't such a sensor on the phone's back.
n
for case, make a big hole and cover all those lenses. settle. if u want never settle, buy oneplus :D
O
All the same.Telephone must be NOKIA.Then it works.....and without Android.Never Android.Can´t nobody design phone where you can choose own software?Samsung and google are too much running for money. Wellcome clear NOKIA best phone still work...
ADVERTISEMENTS