Nokia 9 poses for live shots: dual 13MP camera, 5.3" QHD display, Snapdragon 835
The Nokia 9, or as we've known it so far - the Nokia 8, has landed in the hands of the folks over at frandroid.com, albeit in an enclosure meant to keep its design away from prying eyes. What it can't hide is the connectors required for operation, and that means confirmation on the Type-C ports (as all of the new Nokias, so nothing out of the ordinary) and the 3.5mm headphone jack.
The display is a 5.3-inch QHD affair (CPU-Z reports 5.27 inches) and the reviewers have measured a 530nits maximum brightness. An Always On feature has also been implemented.
Other key specs include the Snapdragon 835 chipset, 4GB of RAM and 64GB of storage. On top of this runs Android 7.1.1 with a Pixel-like launcher painted in Nokia-blue. The phone is bundled with a pair of earbuds, and a QuickCharge 3.0 fast charger.
There are two cameras on the back of the phone, reportedly a 2x13MP setup. A dual LED flash is under the lenses, as is what appears to be a laser autofocus window. A few early snaps look underwhelming but do bear in mind that they've been taken with a prototype device and have also been downscaled. Anyway, here they are.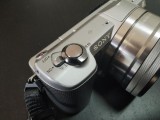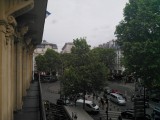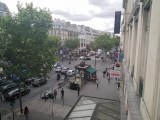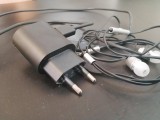 Nokia 9 camera samples (downscaled to 1,436x1,077px)
A hefty price tag of $700/€750 has been rumored for the smartphone, so Nokia better iron out whatever kinks there are in the camera before launch date.
D
It's no longer the same... Nokia has to stand out in a saturated market and with windows, nice design and camera it definitely did stand out but now it's just like any other flagship.
v
nokia has obtained back the mobile brand. What theyve lost are the factories for manufacturing phones which they have now outsourced but still being under the watchful eye of Nokia.
ADVERTISEMENTS