Both Microsoft and Nokia have issued statements regarding the acquisition of Nokia's Devices and Services division (read. smartphones business) and related patent licenses. Both companies expect the final round of regulatory approvals to finish by next month, rather than by the end of this one as previously announced.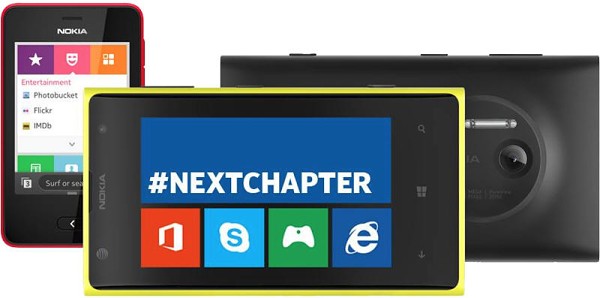 The deal, announced in September of last year, has Microsoft acquiring Nokia's Devices and Services division and granting exclusive use of its patents for a period of ten years. The deal has since gone through the usual gauntlet of regulatory and regional approvals, but that has taken slightly longer than initially estimated.
Microsoft states that it has received regulatory approvals from fifteen markets across five continents. The European Commission and the US DoJ have long since given said approval, and it seems the only obstacle remaining are certain Asian antitrust authorities.
Earlier this month, Korean manufacturers petitioned the FTC not only in regards to Microsoft's exclusive use of Nokia's patents, but also Nokia's ability to increase royalties on cross-licensed patents in the future. Since the Finnish manufacturer would no longer be making smartphones, it could increase its patent license royalties without have to worry about retaliation from other manufacturers.
Check back with us next month for more on this story.
K
Nokia has no plan now beacuse Android growing very fastly in the world,and Nokia Lounch Nokia X in Android,it will be never grow......
D
I think, Nokia Should work with dual OS Windows and android...... windows has no desktop or animated themes... or Full android support in windows which is about to be impossible... so Dual OS should be released... otherwise Nokia is no more sta...
?
Camera bumps are awesome and necessary if you want to add a large sensor (1/1.5") with lots of MP, a xenon flash and OIS. It makes the phone look nicer and unique. Xperia Z1 may have a 20 MP camera and no bump but that's because its sensor is sm...