Last week the New York Times revealed that Nokia has indeed worked on an Android smartphone as an alternative to the Microsoft partnership prior to the acquisition announcement. As it turns out, the Finns haven't completely scraped the Android project and are still working on an Android smartphone.
The report comes from a Weibo account CTechnology, which has generally been a reputable source of leaks from China. we are mentioning China, because this where Nokia has based the R&D of its Android smartphoneр dubbed "Mountain View", more specifically in the Beijing offices of the company.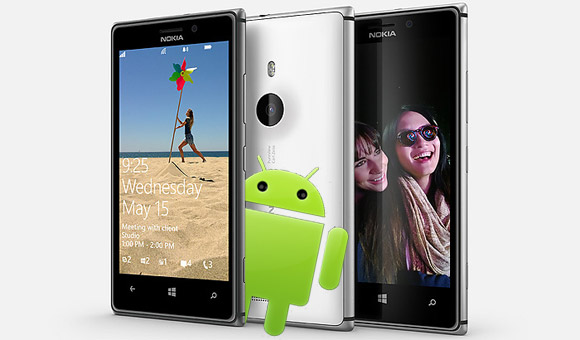 In fact, the project is so ahead in its development that Foxconn has made and delivered a cool 10,000 "Mountain View" prototype units to date. Moreover, there are still more development that's going around the prototype and Foxconn is continuing its manufacturing. According to the report, the project will continue to live on at least until November. Then, Nokia shareholders are bound to approve or denounce Microsoft's acquisition offer.
As for the "Mountain View" prototype itself, Nokia has based it on the Qualcomm Snapdragon 200 8225Q chip with the sole intention of the Android smartphone to be affordable. No more information regarding further specifications is available at this point. We wouldn't be surprised if we some of these prototypes leak when, and if, the project gets cancelled.
The Microsoft and Nokia deal, however, is likely to pass and the company's Android initiative is likely to go bite the dust by the end of the year. Here's hoping we at least get to see how the "Mountain View" prototype looks like if the project really does go south.
S
we want a best android smartphone in Nokia ...
S
their in market the nokia andriod?
ADVERTISEMENTS