Nokia are proud of bringing the added value of their proprietary apps to their Windows Phone products.
In an attempt to offset the sad news that its current lineup won't get an upgrade to Windows Phone 8, Nokia is introducing new apps to the already available phones and updates to the existing ones.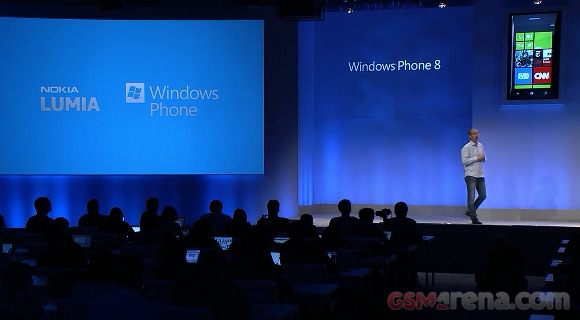 The new apps by Nokia start with PlayTo, which allows sharing of your phone's content over DLNA to compatible HDTV sets or your home stereo. We've already heard about that one and there's already a version of the app at the Nokia Beta Labs.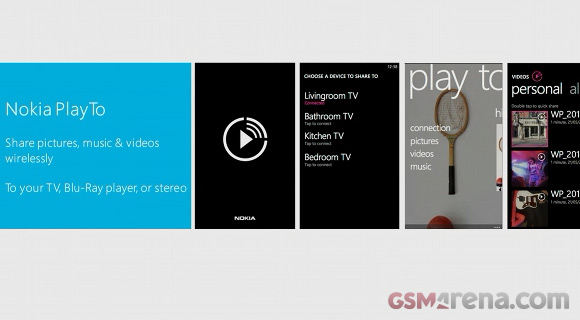 Nokia Counters would allow you to monitor your phone usage including talk time, number of messages and data traffic and even set limits. You can also check stats about the communication with your contacts.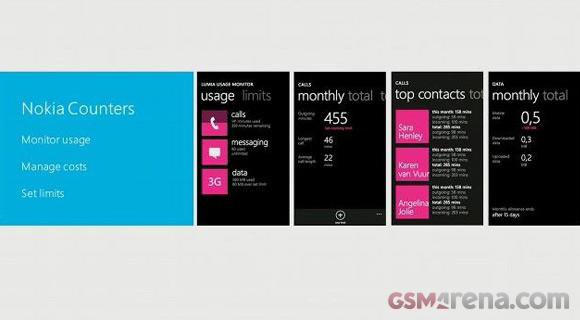 The Camera is also getting a software upgrade on Nokia phones. These will now make use of newly added self-timer, action shot, panorama and smart-group shot.
The Smart Group shot is based on Scalado's technology. When making group shots, the phone takes several consecutive photos and then allows you to pick the best face for everyone in the scene.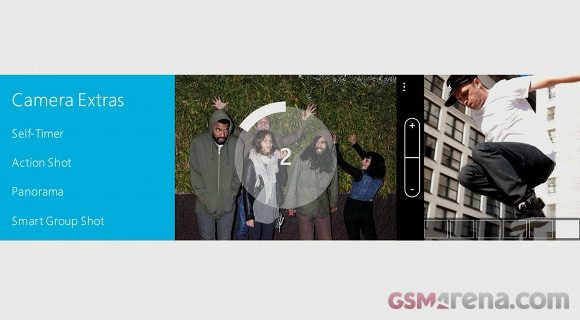 The Panorama will allow for almost automatic capturing of panning landscape images and it will then auto-stitch them for you.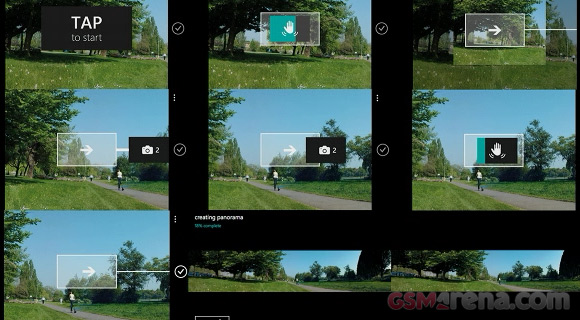 The current location-based proprietary Nokia apps are also getting updates. Nokia Maps will now let you upload photos, write reviews of places and sync favorites with a computer.
Nokia Transport enables you to pin a location to your Start screen, which you can later touch to get the best transport links to there from your current location.
And finally, Nokia Drive will be monitoring your commutes and make note of all the different routes you take. With time, it would be able to offer you these alternative routes so you can pick whichever works for you best on a certain morning - the shortest or the scenic route. (Boy, am I glad to hear about those innovations!)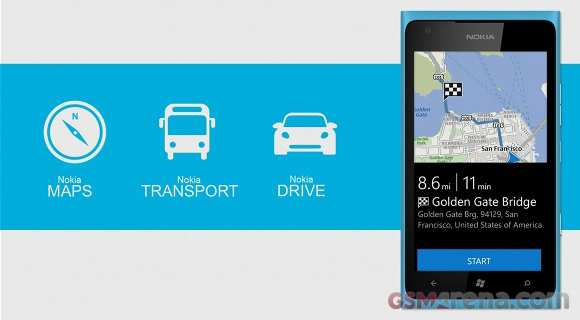 The new apps and updates should hit the Windows Marketplace over the next few weeks, so keep an eye for notifications.
Nokia also announced that Nokia smartphones will get Zynga's hit titles Words with friends and Draw Something this fall. The apps will be exclusive to the Nokia smartphones in the first two months of their release.
L
Why can´t Nokia partner with Google and cut ties with microsoft? Microsoft cannot be trusted, they have no ethics and are disrespectful to their customers and partners. Why can´t I have android on my Lumia? It is miles better than windows...
D
Nokia guys, Windows Phone guys... IF you want to EXPLORE whats hugely available and promising for the FUTURE. Visit: http://wmpoweruser.com/ or any other OS Centric websites to get a positive information. otherwise the trolls will EAT YOUR ...
r
i am froam indain but i have disoppinted bcoz nokia has no focus in india any services not qullity in handset much thing it doesnt have androied plz i have request plz focus in india to make by connecting people
ADVERTISEMENTS