Nokia has just announced via its Twitter feed that it's preparing for an announcement event on October 22.
While the Finns haven't specified neither a place for the event, nor what they'll be announcing there, we are all anticipating the star of the show to be the Nokia Lumia 1520 phablet that has been making the rounds this past month.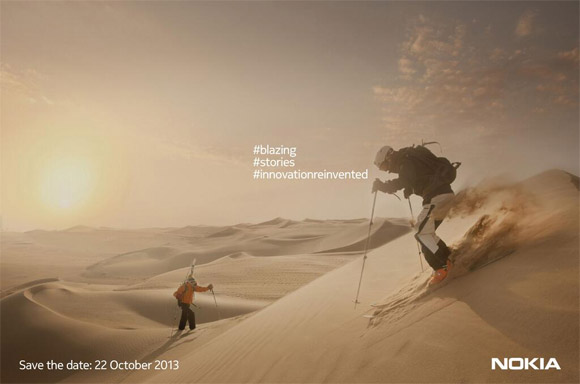 As you can see, Nokia's image teaser is quite intriguing as well, with skiers dressed for snow skiing but instead sloping down a sandy desert dune, which is kind of bizarre and mutually exclusive. Nevertheless, Nokia is promising to "reinvent innovation", which sounds exciting.
The innovation in question that Nokia is probably hinting at is the Lumia 1520 phablet, codenamed "Bandit". The Lumia 1520 is rumored to have a 6-inch 1080p screen, presenting a substantial development, with both being firsts in the Windows Phone ecosystem.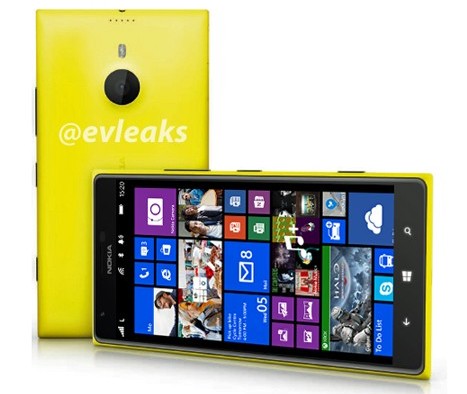 The phablet is rumored by evleaks to pack a 20MP PureView camera. It's unclear how big the sensor of the phablet will be but the PureView branding guarantees Optical Image Stabilization and a Carl Zeiss lens as the bare minimum.
And just as the notorious leaker suggested a while ago, Nokia has indeed pushed back its Lumia 1520 announcement event to October 22.
?
Whatever drugs you are on I want some, because Nokia has been bought by Microsoft.
J
what is the price ...? Pleases any one know..
J
Do you even know the definition of the word dead? someone or something who/that died ceased to exist,so you're wrong nokia is not dead actually they are pretty much alive.
ADVERTISEMENTS