Nokia 220 is the first device Nokia has unveiled at the MWC 2014. It's an incredibly cheap web-connected feature phone with a 2.4" display, a 2MP camera and optional dual-SIM capabilities.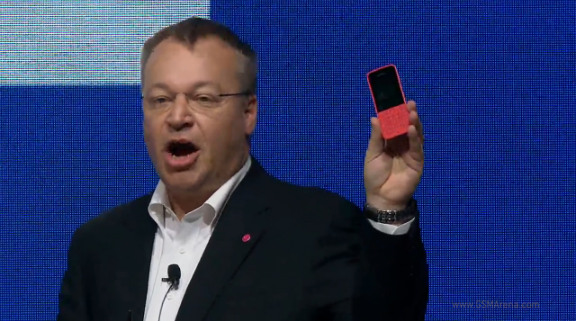 Nokia 220 is internet-ready and comes with Facebook and Twitter pre-installed. Nokia will be offering its Xpress Browser with integrated Bing Search.
Nokia 220 is available worldwide as of today and costs just €29. Its battery will last a month on stand-by or 51 hours on music playback.
C
Oh this mobile is totally waste it doesn't have java nokia should stop making like this phone
S
Realy i say this, why made this mobile? Hate you are all. My money lost why? This mobile softwere copy of china mobile are you agree with me? Please update next softwere vision... I have 2nd qustion. This mobile new softwere 20.14.11 only reles...
b
i will get this handset 01/09/2014