Final words
Dumbphones have a lot to put up with these days. They're looked down upon or, if they're lucky, simply overlooked. It gets even worse for dual-SIM dumbphones, confined to their niche at the very bottom of the food chain. The "let them eat cake" attitude has done no one any good but that's exactly what feature phones have to deal with.
Nokia are not giving up though. Skeptics would say it's because they have no other choice. They may have a point but the Asha phones we've reviewed so far have not let us down - and it's been quite a few of them.
In less than a year, the Asha series has had good growth with the devices ranging across different form factors and levels of equipment. Nokia have been busy working on the S40 software too and we quite like some of the things they've done with it.
In fact, the progress of the Asha touch interface is so impressive, it seems they've accomplished in one go what took Symbian a few years.
A look at the Asha 305 competitors shows that Nokia has placed the exceptionally well. It's really hard to find a corresponding match in terms of price and features.
At the Asha 305 price point (70EUR) Android is out of reach, but if you need a smartphone, the Samsung Galaxy Y Duos is the cheapest DualSIM option there is. It also beats the Asha 305 in terms of processing, imaging, video capture, display quality and just about everything else. But yes, at 130EUR, it does cost nearly double the price of the Asha 305.
A feature-phone contestant is the Samsung Star II Duos - it offers a better display, better camera and we think a better all-round industrial design. But it too costs more (90EUR) than the Asha 305. The Samsung Star 3 Duos is another option. It's slimmer and has a smaller screen and it's only available in certain regions, but it's dirt cheap too (80EUR), but again, not as cheap as the Asha 305.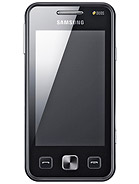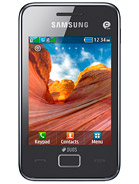 Samsung C6712 Star II DUOS • Samsung Star 3 Duos S5222
Finally, we come to some in-house competition. If touchscreens aren't your thing, the Nokia Asha 200 and X2-02 both have physical buttons, dual-SIM functionality and cost less than the Asha 305. For around the same money the Nokia C2-03 also has a resistive touch display, physical keypad and is a match on almost all other fronts.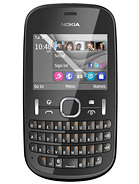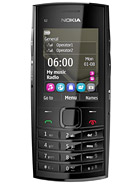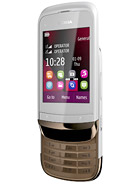 Nokia Asha 200 • Nokia X2-02 • Nokia C2-03
After spending some time with the Nokia Asha 305 our first impression has really stuck with us - good-looking software but running on a hardware that cannot quite handle it. And displayed on a screen that cannot quite do it justice.
It's always a game of give and take in the low end, but we think Nokia has done well with Asha 305. It's got screen auto-rotation, a proper on-screen QWERTY keyboard, a good browser, pinch zooming in the gallery despite the resistive screen, social service integration, and a reasonable email client.
We would have preferred to see a more smooth performance and perhaps, even a better quality screen, but you get what you pay for, after all. We can't blame the phone for its cheap hardware since that's what makes the phone cheap in the first place. And it just happens to be one of the cheapest packages to have a touchscreen and dual SIM functionality all in one.