Last year Nokia didn't announce a single new phone at the MWC, but this year they came ready to steal the show. As expected, they unveiled the Nokia Lumia 610 WP7 Tango phone, worldwide availability for the Lumia 900 and a three new Ashas, but what really sent the crowd into a roar was the Nokia 808 Pure View.
Mary McDowell had to repeat it twice, so that people could be sure they didn't mishear - the 808 Pure View packs an amazing sensor with a whopping 41 megapixels resolution. Yep, 41MP. The camera lets you snap 3MP, 5MP and 8MP photos and because they're saved in a new image format, you can zoom in those photos with little image quality degradation at any time after taking the photo.
Or you could squeeze out almost every megapixel that the sensor has a shoot a 38MP image. That's more than most DSLRs!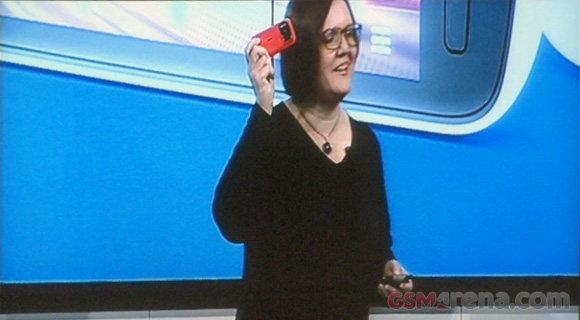 The new Nokia Lumia 610 isn't meant to wow you, it's meant to be a highly affordable Windows Phone mobile. With an expected price of €189, the Lumia 610 brings the price point for entry into Microsoft's mobile world way down.
We also got three new feature phones, all of them Ashas. The Asha 302 is a QWERTY messenger with Microsoft Exchange email support. The other two - the Asha 202 and Asha 203 - are single and dual-SIM phones respectively and come with a repertoire of 40 free games - a combined worth more than the price of the phones themselves.
?
Y is it so hard 2 use whatsapp 4 asah 202
J
Is Nokia asha 203 compatible to whatsapp?